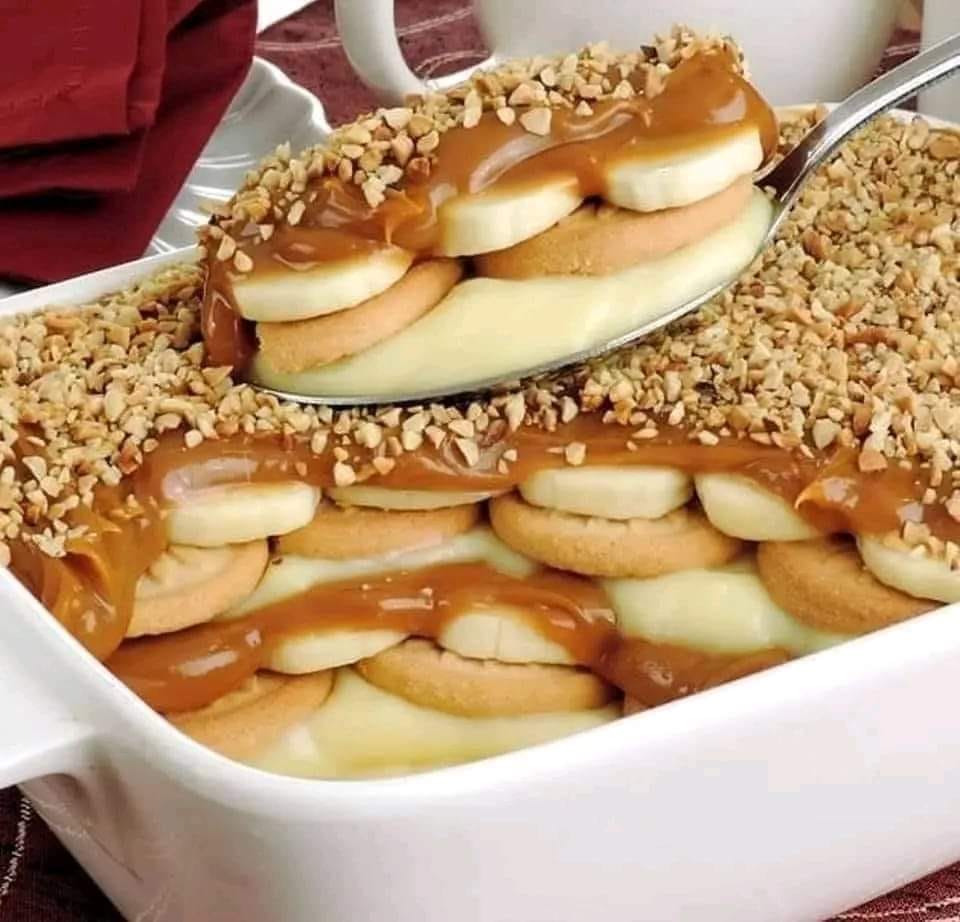 NGREDIENTS:
1 cup condensed milk (tea)

2 tablespoons cornstarch

2 cups of milk (tea)

2 yolks

1 tablespoon butter

1 teaspoon (coffee) vanilla essence

3 cups buttermilk donuts (tea)

4 sliced bananas

1 lemon juice

2 cups dulce de leche (creamy milk)

Crushed cashew nuts for garnish
METHOD OF PREPARATION:
Place the condensed milk in a pan over medium heat, the cornstarch dissolved in the milk, the egg yolks and the butter, stirring until thickened. Turn off the heat, add the essence and mix.
In a refractory, make layers of white cream, donuts, banana watered with lemon juice and dulce de leche.
Repeat the layers until you run out of ingredients, ending with dulce de leche. Decorate with chestnuts and refrigerate for 2 hours before serving.