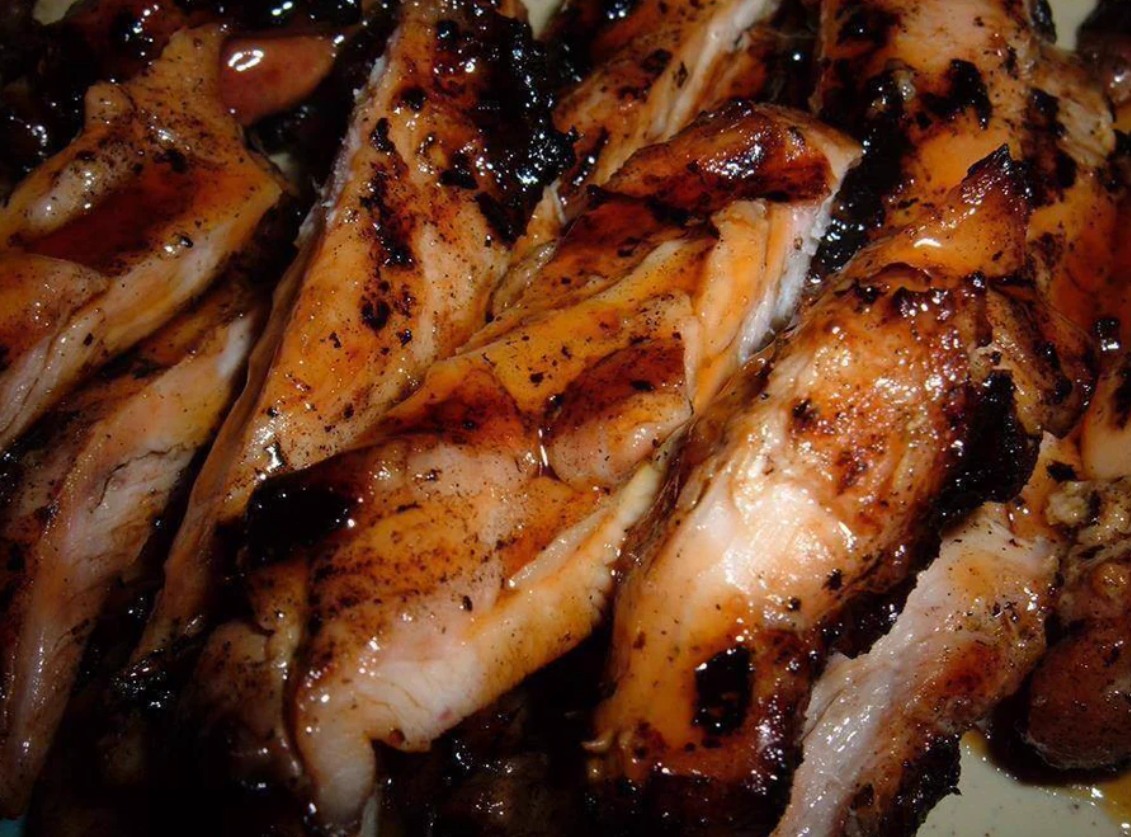 This is a juicy chicken dish with a sweet touch of pineapple and a hint of garlic and ginger. It's like a mini trip to Hawaii on a plate! Perfect for a sunny day meal. Enjoy!
Ingredients
4 boneless, skinless chicken breasts

1 cup teriyaki sauce

1/4 cup pineapple juice

2 tablespoons honey

2 cloves garlic, minced

1 tablespoon ginger, grated

1/2 cup diced pineapple

2 green onions, sliced

1 tablespoon sesame seeds (optional)

Salt and pepper to taste
Instruction:
In a mixing bowl, combine teriyaki sauce, pineapple juice, honey, garlic, and ginger. Whisk until well combined.
Place the chicken breasts in a zip-top bag or shallow dish and pour the marinade over them. Ensure each piece is well-coated.
Seal the bag or cover the dish and refrigerate for at least 2 hours, preferably overnight.
Preheat the grill to medium-high heat. Remove the chicken from the marinade and discard the excess marinade.
Place the chicken on the grill and cook for 6-7 minutes on each side or until fully cooked through.
During the last 2 minutes of grilling, add the diced pineapple to the grill to get a slight char.
Once cooked, remove the chicken and pineapple from the grill and let the chicken rest for a few minutes.
Garnish with sliced green onions and sesame seeds if desired.