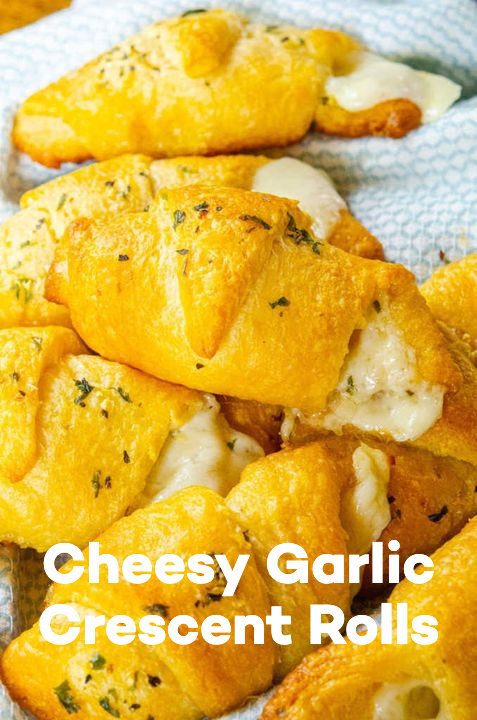 I think we can all agree that garlic bread is really, really great. There's just not a lot to argue with there – buttery garlic flavor with a little carb crunch… yum. So imagine you took those great things and combined them with the irresistibly soft doughiness of a crescent roll. Oh, and also the pull of some warm, melty cheese. Heaven, right? It's all here in these Cheesy Garlic Crescent Rolls which take five ingredients and fifteen minutes of your time.
Now, I am happy to eat a crescent roll plain, but there's so much fun stuff you can do with them. Case in point, these garlicky rolls. They're buttery and cheesy in all the right ways and they're so easy to make. They take mayyyybe five minutes of your time and the oven does the rest of the work.
You start by unrolling and separating the crescent dough and brushing each triangle with a tantalizing mixture of melted butter, garlic, and Italian seasoning…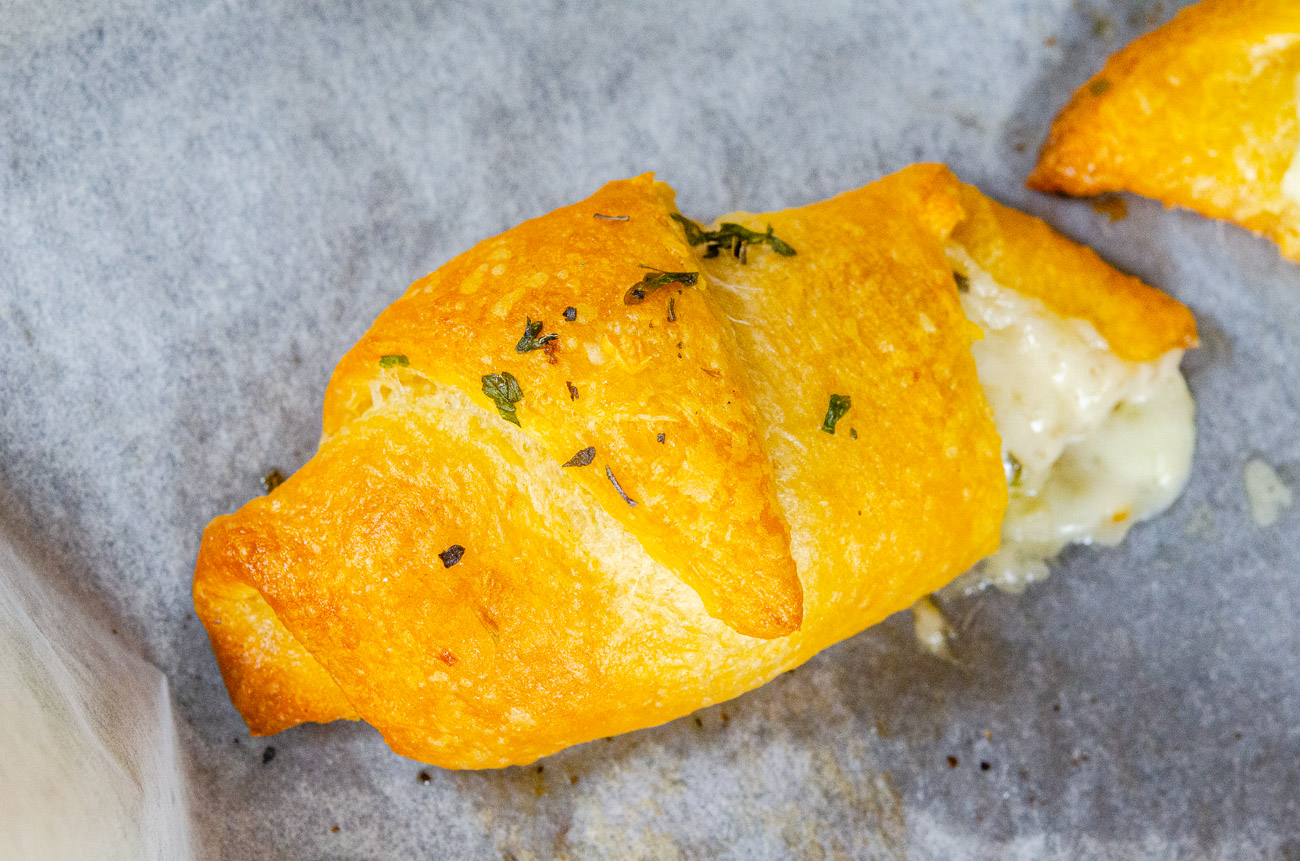 INGREDIENTS
1 (8 oz) can refrigerated crescent rolls

4 tablespoons butter, melted

2 cloves garlic, minced

1 teaspoon Italian seasoning

4 mozzarella string cheeses, cut in half
PREPARATION
Preheat oven to 375°F and line a baking sheet with parchment paper.
In a small bowl, stir together melted butter, garlic, and Italian seasoning.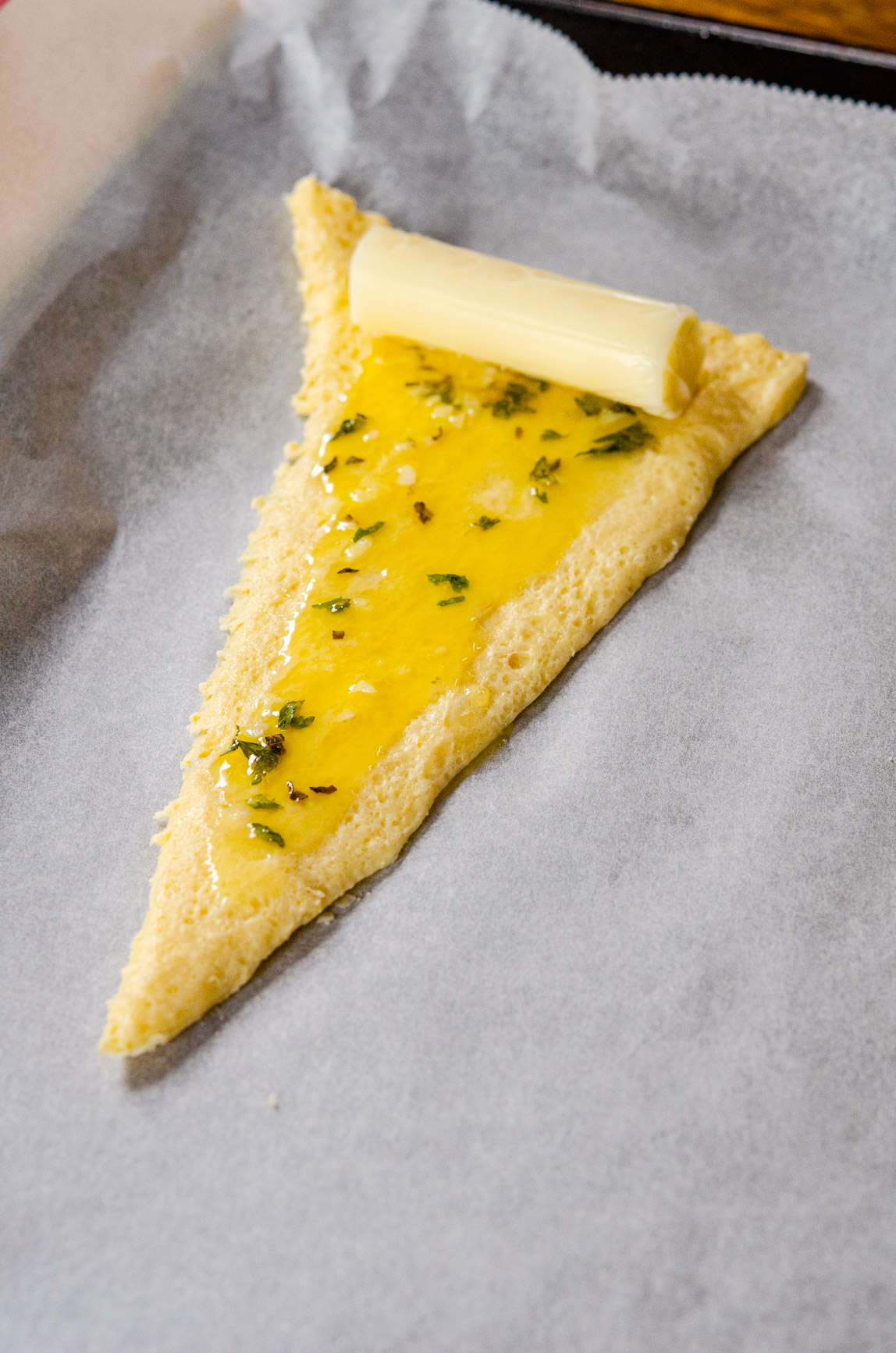 Separate and unroll crescent rolls and brush with garlic butter, reserving a bit to brush the tops.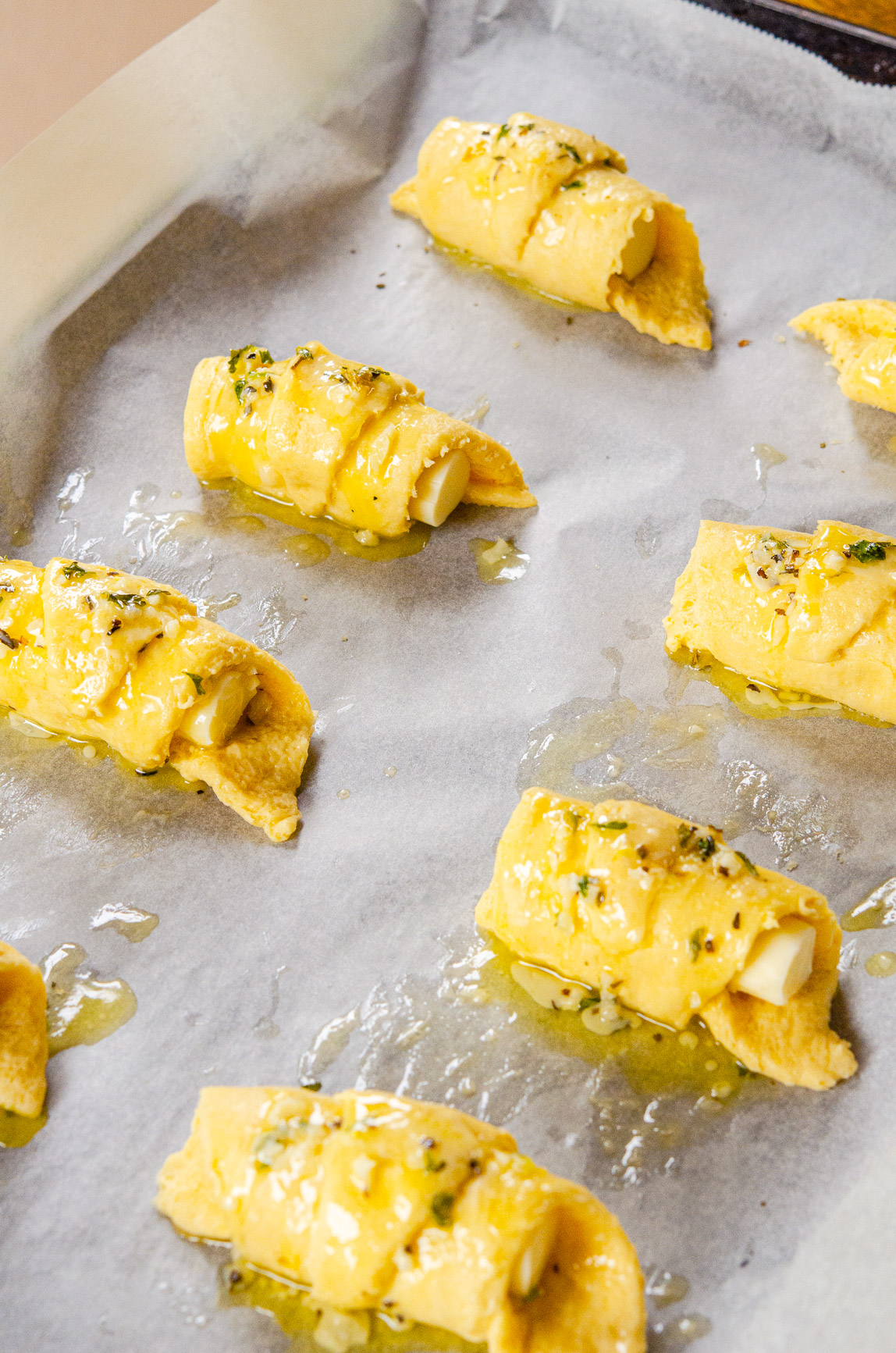 Place a piece of string cheese at the larger end and roll up dough. Brush tops with garlic butter.
Bake until lightly golden brown, about 10 minutes. Serve warm. Enjoy!