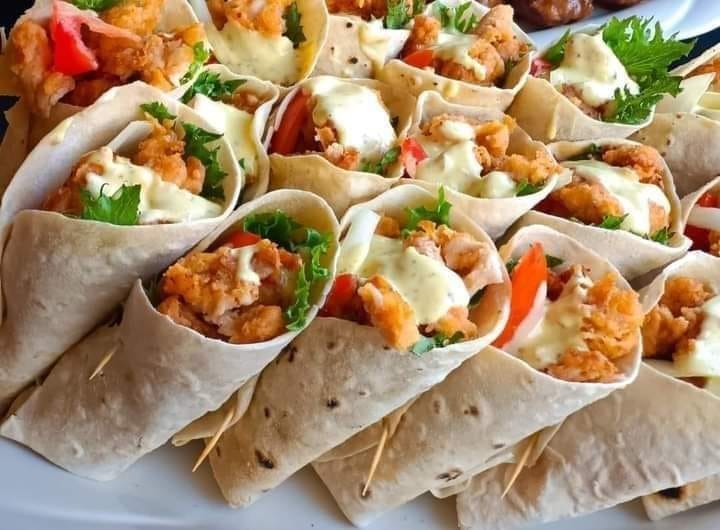 These vegan Mediterranean wraps feature smashed chickpeas, colourful veggies and a tangy herby tzatziki sauce. These fast and easy vegan wraps can be made ahead for a packed lunch or quick snack when you're on the go.
Rolled up vegan Mediterranean wraps.
I had a few tortillas leftover from last week's BBQ tempeh vegan burrito recipe so what better way to use them than for these fresh and healthy vegan Mediterranean wraps?
I finally got my hands on a container of plain, unsweetened soy yogurt (it's always sold out when I go to the grocery store) so whipping up my favourite vegan tzatziki recipe finally became a reality and the perfect sauce for these vegan wraps.
Vegan tzatziki sauce in a blue bowl.
To make vegan tzatziki sauce it's simply a question of combining any type of unsweetened plain vegan yogurt with grated cucumber, chopped dill, minced garlic and lemon juice. Since cucumbers have a lot of water, it's a good idea to let it drain for a bit and squeeze out all that extra water so your sauce isn't too thin.
While you leave your cucumber draining, chop up all the veggies for your Mediterranean wrap recipe. I used lettuce, tomatoes, red onion, the other half of the cucumber, green pepper and black olives.
An open vegan Mediterranean wrap ready to be rolled up.
To add extra heartiness to these vegan wraps I took a large can of chickpeas and smashed them up. The easiest way to smash chickpeas is just to get in there with your hands and give 'em a good squeeze (but you can also use a fork if that grosses you out for any reason!).
Ingredients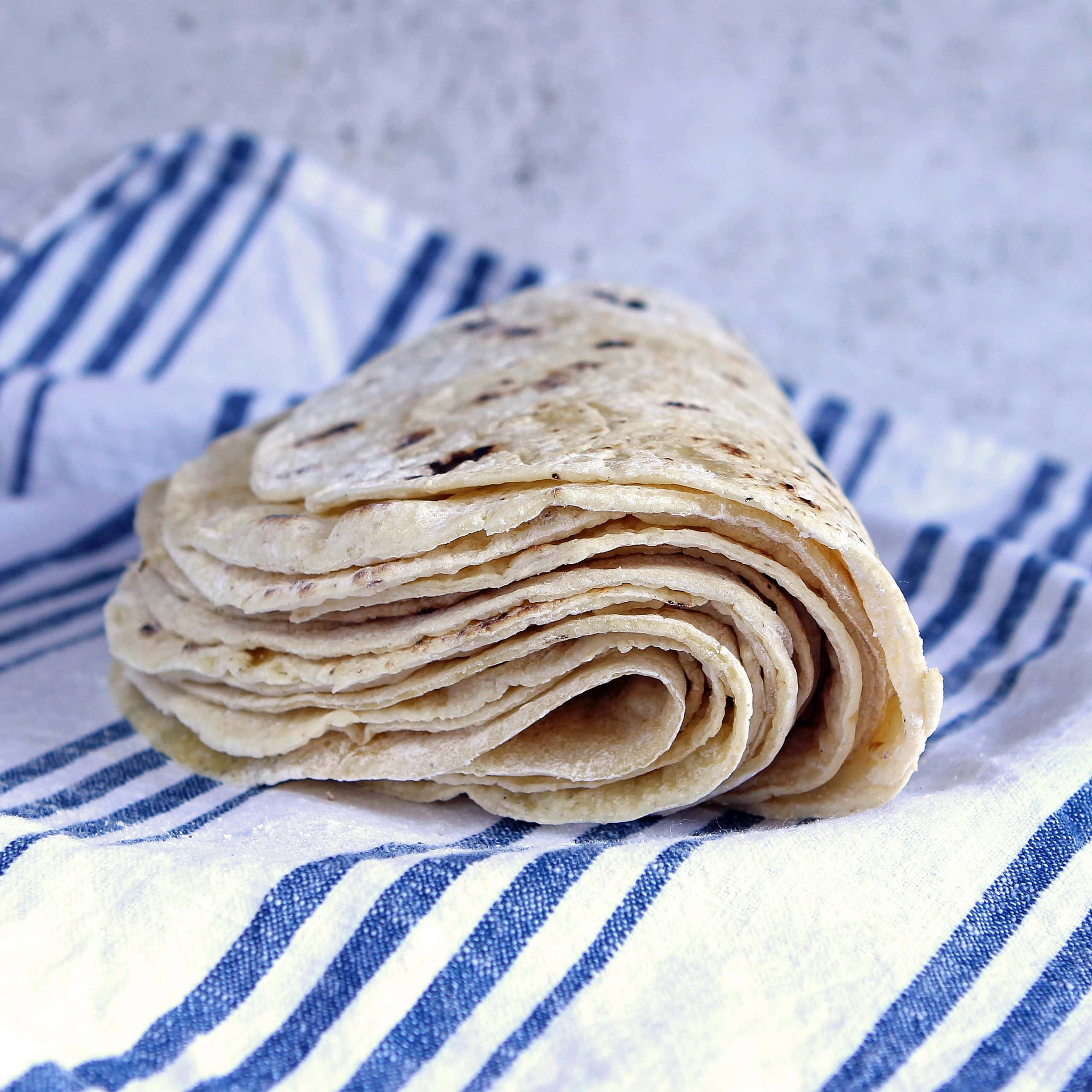 1 medium cucumber – $0.62

½ teaspoon (plus a couple pinches) of salt divided – $0.02

1 medium tomato diced – $0.14

¼ red onion diced – $0.08

¼ green pepper diced – $0.21

4 tablespoons chopped kalamata olives – $0.38

1 jar (540 grams / 19 oz) chickpeas – $0.75

200 grams (7 oz) vegan yogurt (I used soy) – $2.50

2 tablespoons chopped fresh dill – $0.19

1 clove of garlic minced – $0.04

1 tablespoon lemon juice – $0.24

Pepper to taste – $0.02

2 cups (112 grams) chopped lettuce – $0.33

4 large tortillas – $1.59
Instructions
Grate half the cucumber and sprinkle it with a pinch of salt. Place it in a strainer over a bowl and leave it to drain while you chop all your veggies. Also dice the other half of the cucumber. Combine the diced cucumber, tomato, red onion, green pepper, and black olives.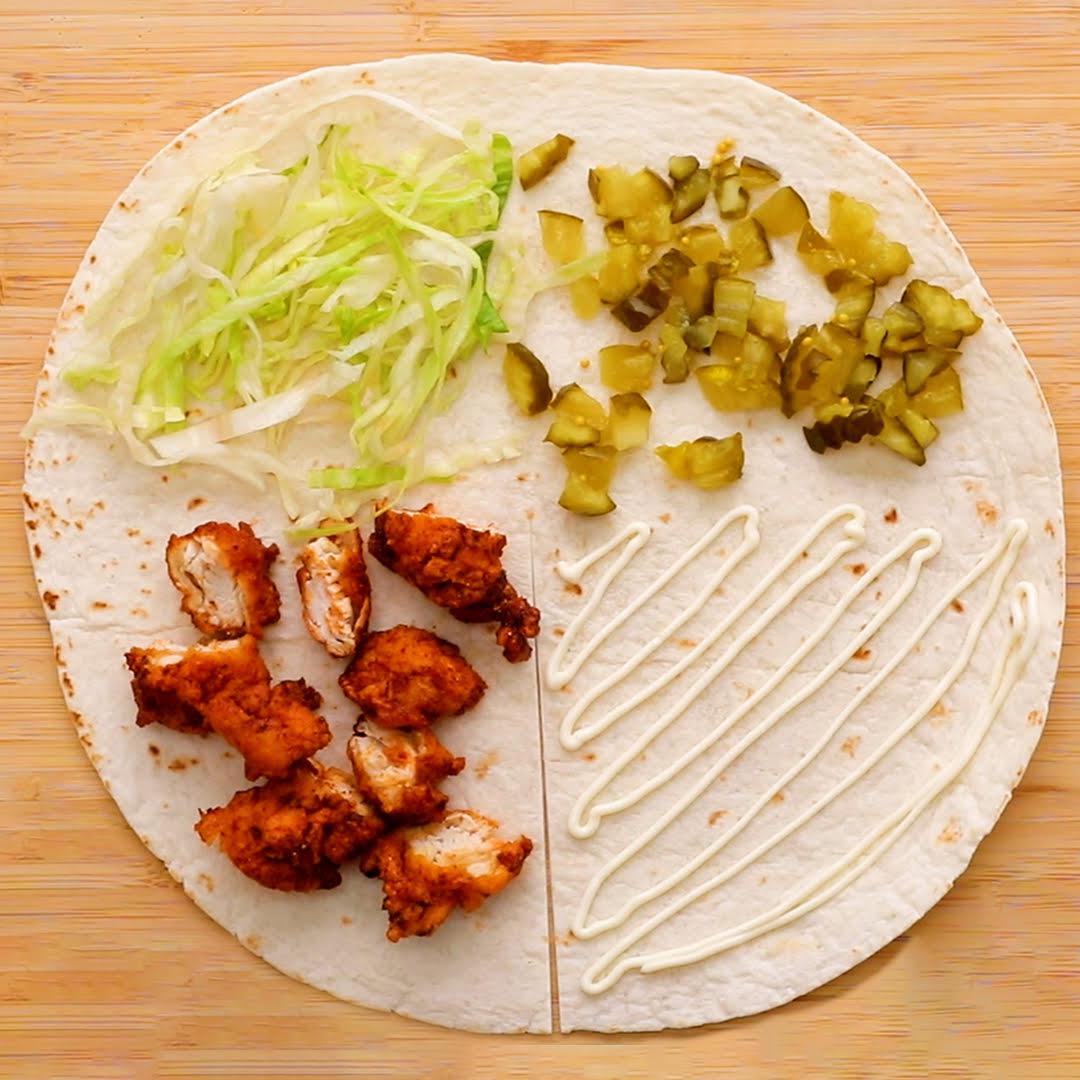 Drain and rinse the chickpeas and put them in a bowl. Smash them with your hands or with a fork.
Squeeze as much water out of the grated cucumber as possible. In a bowl combine the grated cucumber, vegan yogurt, dill, garlic, lemon juice and a pinch of salt and pepper.
Add 3 tablespoons of the tzatziki to the smashed chickpeas along with ½ teaspoon of salt and pepper. Mix well.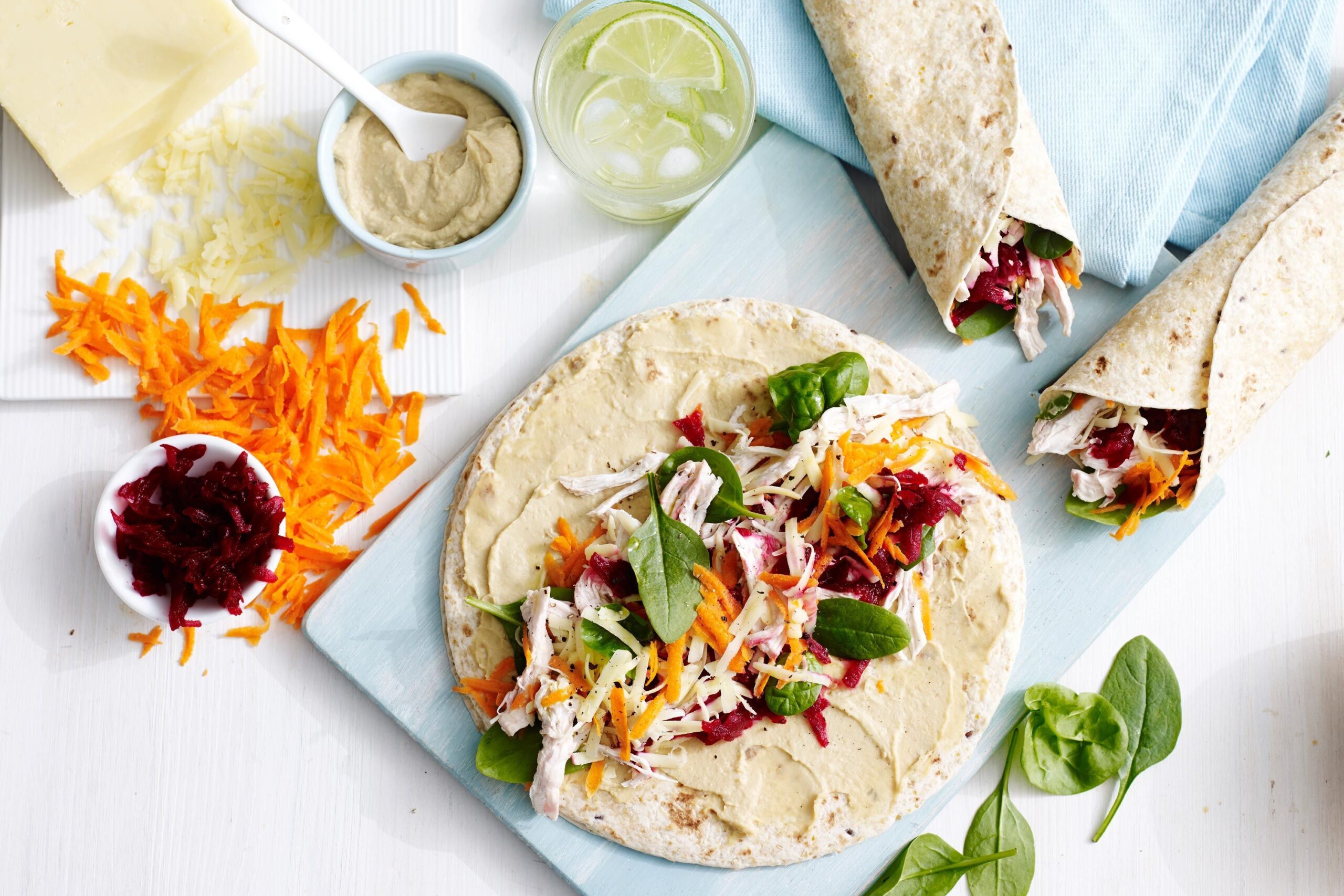 Make the wraps with a handful of lettuce, smashed chickpeas, mixed diced vegetables and a few dollops of tzatziki. If you like you can toast the finished wraps in a dry pan over medium-high heat. Start seam side down to keep them from unwrapping.