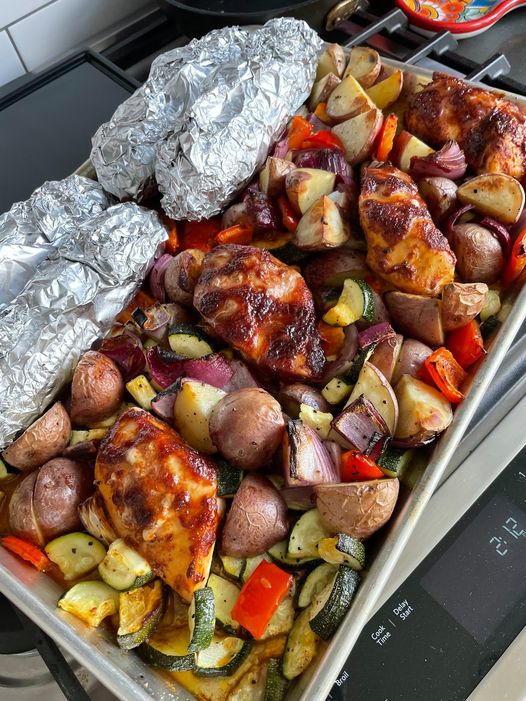 You know those summer meals that you wish would stretch on forever? They usually include: warm weather and an outdoor table, good company and plenty of laughs, juicy sweet corn on the cob, and chicken coated in sticky tangy-sweet barbecue sauce. (A watermelon is right on target too.) While I can't guarantee the first two for you, I can give you a way to produce that same meal any time of year without even stepping outside to your grill. It's a complete barbecue dinner on a single baking sheet with chicken, veggies, potatoes, and corn on the cob – it's summer on a sheet pan!
I love a sheet pan dinner. There's just something so satisfying about throwing a bunch of ingredients onto a single baking sheet and pulling a complete, well-rounded meal out of the oven. I've fallen head over heels for a few before, but I think this one just might be my all-time favorite. It's such a classic combination and everyone loves it, so it works for family, company, whatever!
And it's not one of those tricky sheet pan meals that claim to be easy but really involve adding and removing ingredients thanks to incompatible cooking times. Nope. In this one, everything cooks together for the same amount of time in the oven. The chicken is done at the same time as the corn and the potatoes and the zucchini. No hassle.
INGREDIENTS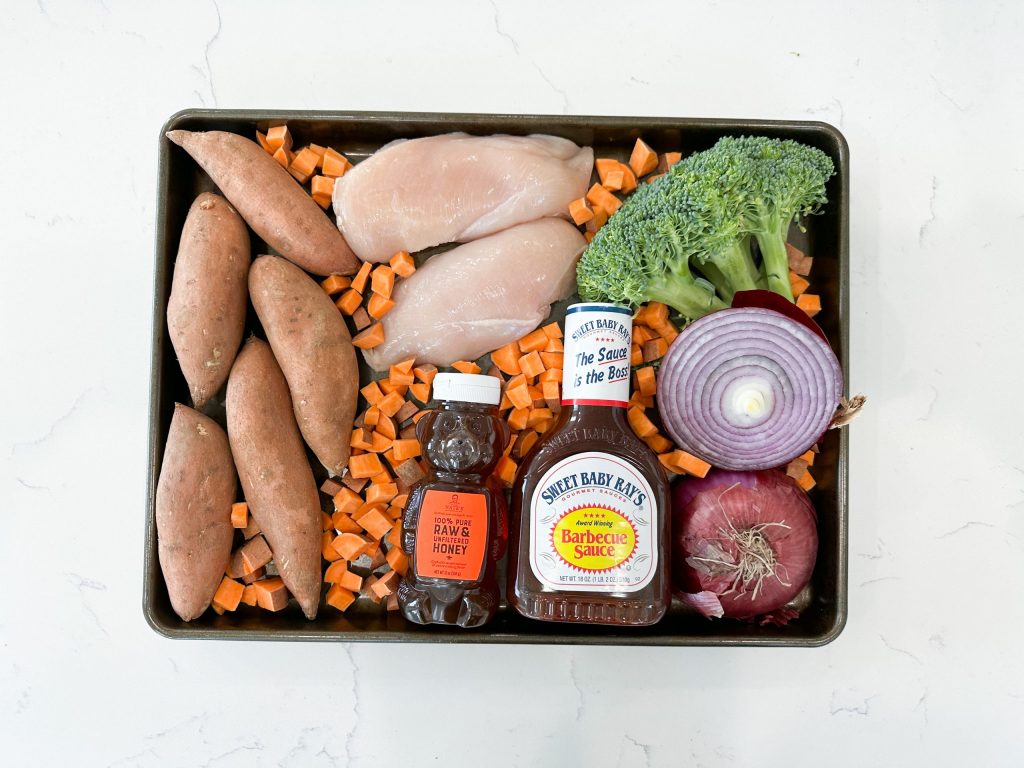 3-4 boneless skinless chicken breasts

8-10 small red potatoes, quartered

1 large red bell pepper, cut into 1-inch chunks

1 red onion, cut into 1-inch chunks

1 large zucchini, quartered and sliced into chunks

4 ears corn, shucked

2 tablespoons butter

1/2 cup barbecue sauce of choice

Olive oil

Kosher salt and freshly ground black pepper, to taste
FOR THE SEASONING:
1 teaspoon smoked paprika

1 teaspoon chili powder

1 teaspoon garlic powder

1 teaspoon brown sugar

1/2 teaspoon cumin

1/2 teaspoon salt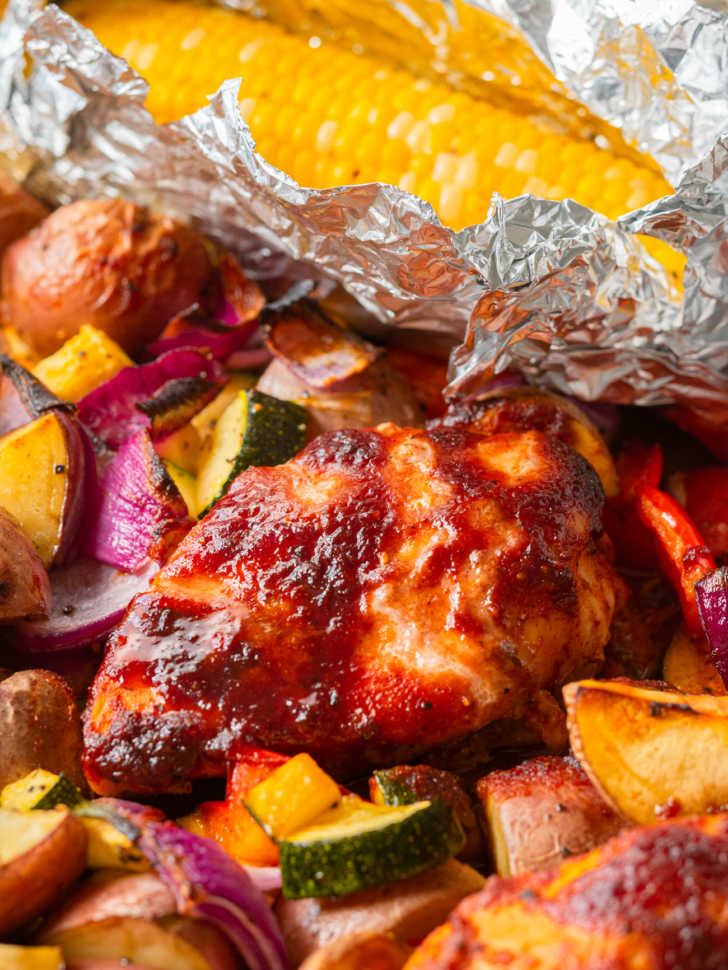 PREPARATION
Preheat oven to 400°F and grease a rimmed baking sheet with nonstick spray.
Add potatoes, zucchini, red onion, and bell pepper to baking sheet. Drizzle with olive oil, season with salt and pepper, and toss to coat.
Stir together barbecue seasoning (paprika, chili powder, garlic powder, brown sugar, cumin, and salt) and season chicken breasts with seasoning and salt and pepper.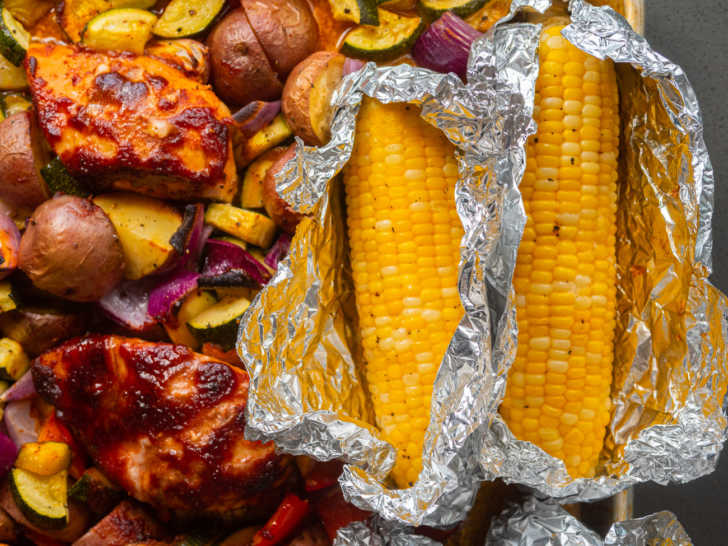 Spread veggies out on baking sheet, leaving room for corn in one corner. Nestle seasoned chicken in amongst the veggies.
Season corn with salt and pepper and top each cob with 1/2 tablespoon of butter. Wrap each cob in foil. Arrange cobs in empty space on baking sheet.
Bake in upper third of oven until chicken reaches 165°F, about 25 minutes.
Remove and brush chicken with barbecue sauce. Return to oven and turn broiler to high. Let broil until sauce starts to caramelize and veggies are tinged with color, 2-3 minutes. Serve and enjoy!