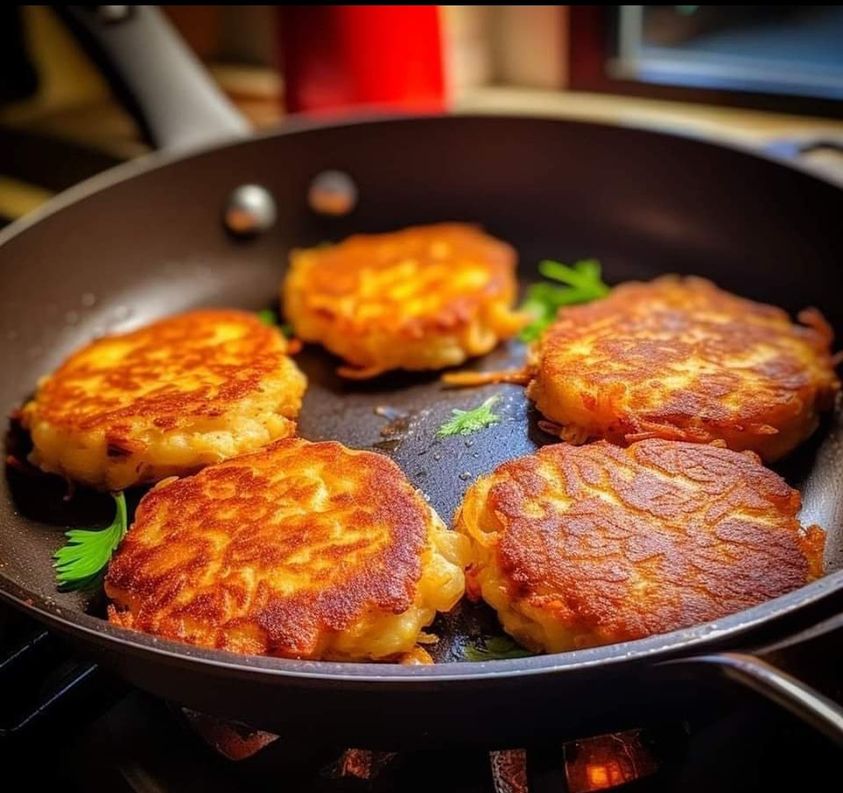 You can always find a can of salmon in my pantry. When my kids were little, salmon patties were an easy dinner for those busy school nights. And even as empty nesters, salmon patties are still a go-to recipe for me.
Here's a different twist on the traditional salmon patties. The salmon patties are made with a large can of drained and flaked salmon, an egg, buttermilk, self-rising flour and shredded cheddar cheese. The ingredients are simply mixed together, shaped into patties and pan-fried until crispy and golden on both sides.
These cheesy southern salmon patties will make even the pickiest eater happy. Serve these salmon patties with your favorite side dishes.
Southern Fried Salmon Patties 😋
Ingredients:
1 (14 3/4 ounce) canned salmon

1/4 cup onion, finely chopped

1/4 cup cornmeal

1/4 cup flour

1 egg

3 tablespoons mayonnaise
Directions:
Open salmon and drain thoroughly. Place drained salmon in mixing bowl and flake evenly with a fork. Add onion, corn meal, flour, mayonnaise, and egg. Stir until well blended.
Shape the mixture into patties about the size of an average burger or less. Cook in oil in skillet over medium heat until browned on each side. Turn once while frying.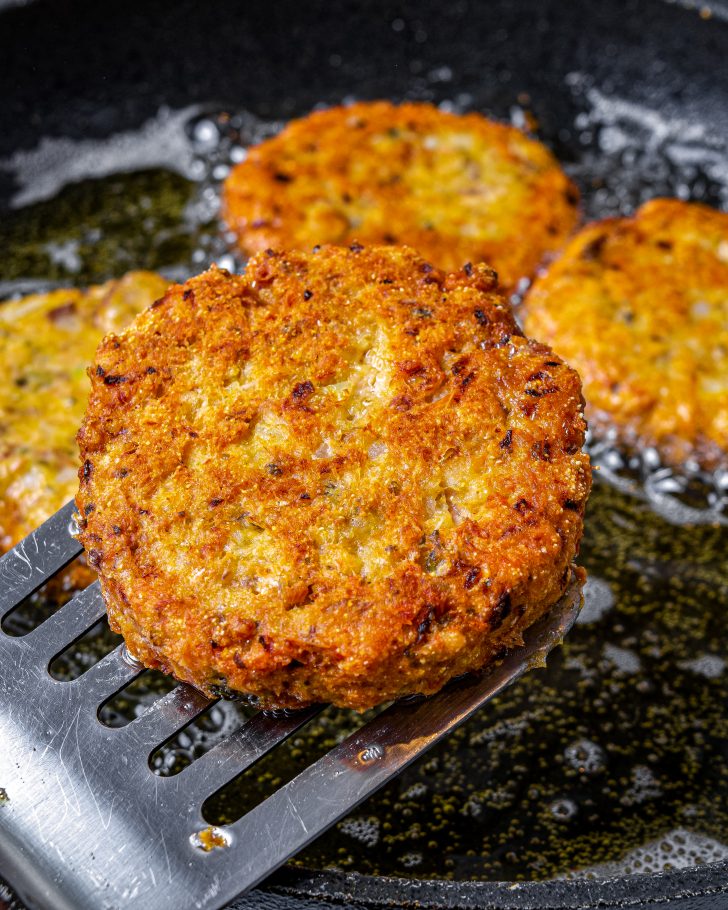 Note: The mayonnaise helps the patties hold their shape and keeps them from being too dry.