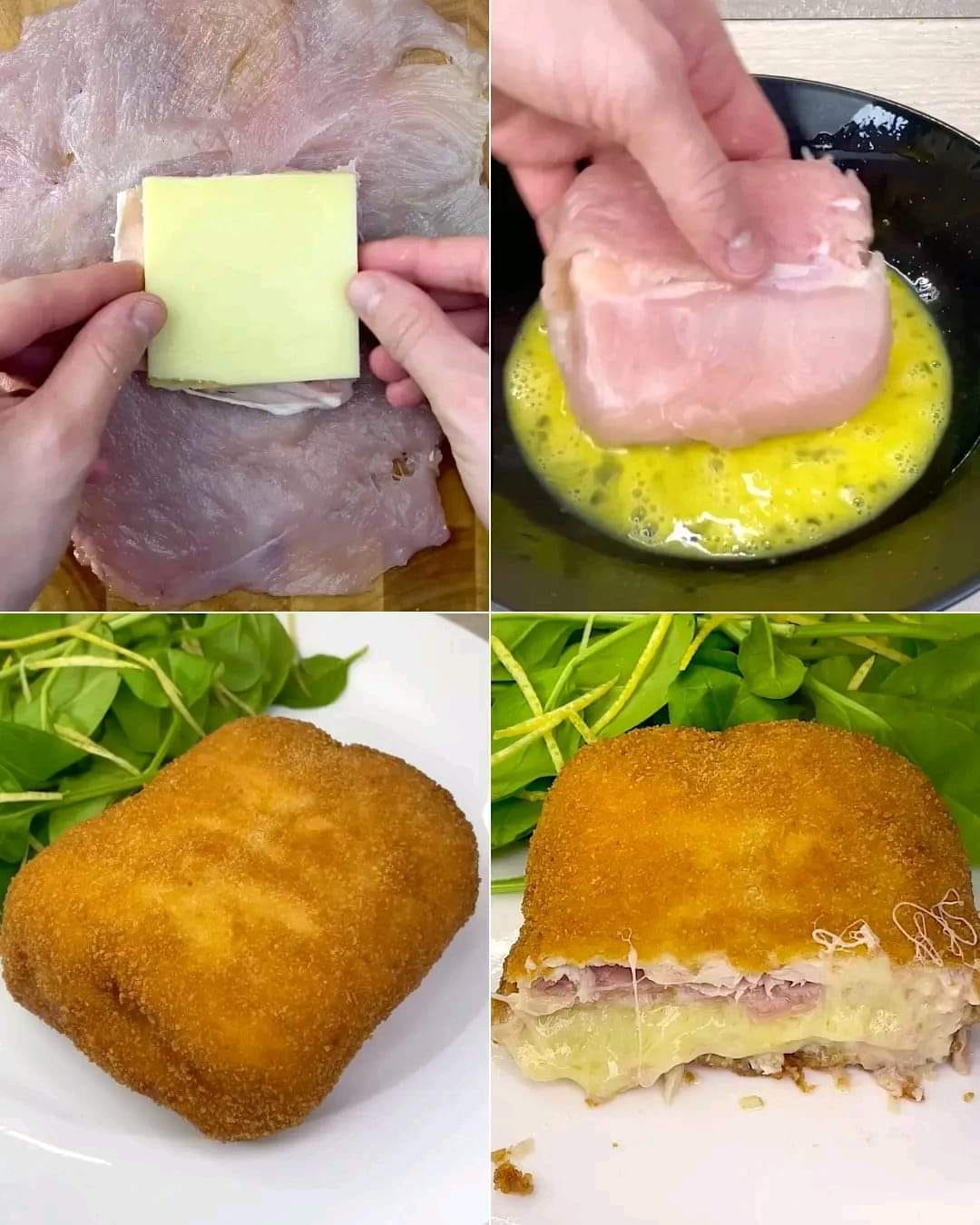 My favorite Chicken Cordon Bleu includes rolled up layers of ham and Swiss cheese with a crunchy coating, topped with a simple sauce. Don't miss my trick for how to roll chicken cordon bleu without toothpicks!
If you love fancy dinners that are EASY to prepare and impress, try my Braised Short Ribs, Chicken with 40 Cloves Garlic or Baked Salmon.
Chicken cordon bleu cut in half, on a plate with peas and sauce.
I'm so excited to show you how EASY it is to make Chicken Cordon Bleu ! This recipe is inspired by the method by husband grew up eating, which includes crushed cornflakes as the coating. It's absolutely delicious and I especially love that I can make it ahead of time, for company.
How to make Chicken Cordon Bleu:
Prep chicken breasts. Use a sharp knife to cut each chicken breast in half horizontally to create two chicken breast halves (or buy already cut chicken breast halves). Place between two sheets of plastic wrap and use a meat mallet or rolling pin to pound them into thin, even pieces (be careful not to pound so hard that the meat tears.).
Top with ham and cheese. Top each pieces of chicken with a slice of ham and a ham handful of shredded cheese.
Ingredients: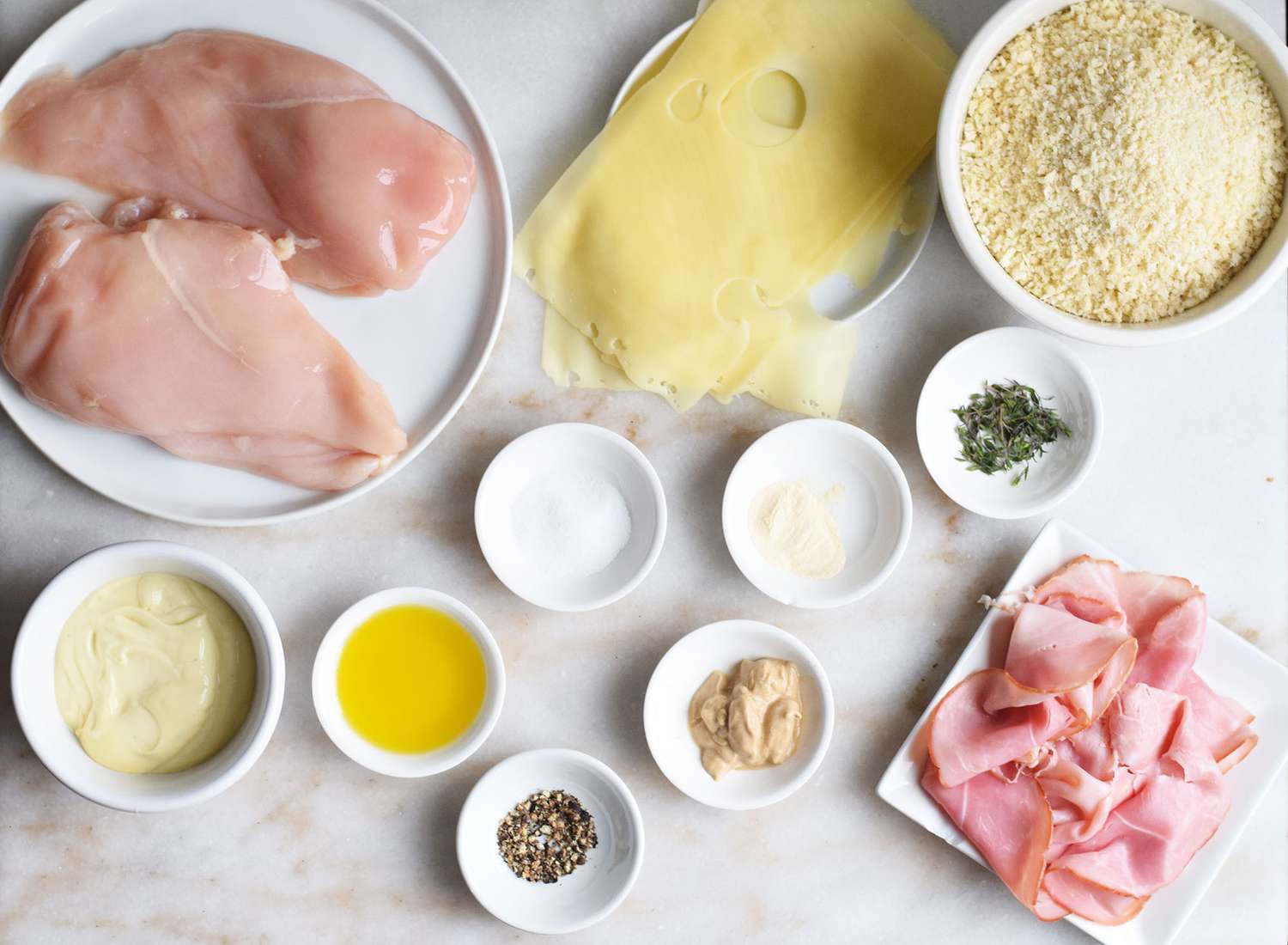 500g of chicken breast

170g ham

120g of cheese

1 egg breadcrumbs salt vegetable oil
Preparation:
1. Cut the chicken breast and fill it with cheese and ham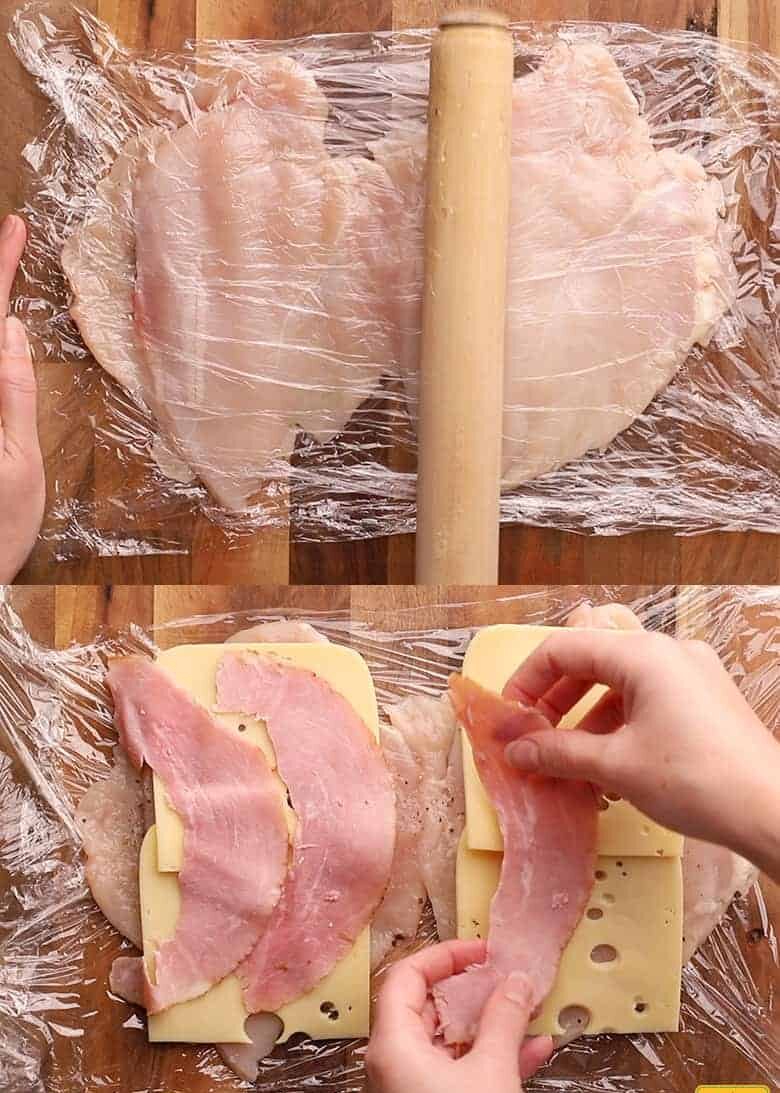 2. Close the pocket, then dip the chicken packages into the egg mixture and then into the breadcrumbs, pressing lightly to help the crumbs stick to the chicken.
3. Fry for 7 minutes (or bake for 25 to 30 minutes or until golden at 190°C).