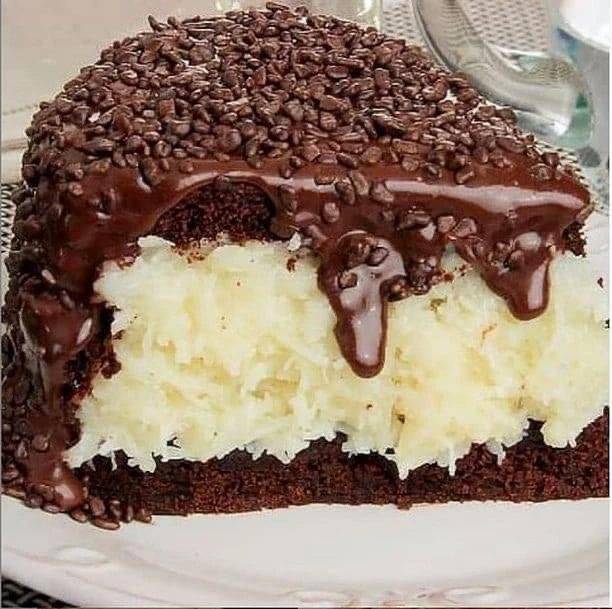 Brigadeiro Prestige Brazilian Chocolate Cake with Coconut Filling
Brazilian Chocolate Prestige Brigadeiro Cake, I don't know exactly the origin of this recipe, but the prestigious cake is probably inspired by the prestigious chocolate mixed with coconut and milk chocolate.
This recipe reminds me very much of my childhood and on Sunday afternoon my mother went to clean the kitchen and made this recipe.
Either way, this recipe is a delight and I find it hard that anyone has ever tried it.
I really like! Above all, I hope you like this recipe.
INGREDIENTS
2 and 1/2 cups (tea) of wheat flour

1/2 cup (tea) cocoa powder

2 cups of sugar (tea)

1 tablespoon of baking powder

4 eggs (whites and yolks separated)

1 cup of warm milk

Margarine for greasing

Chocolate splits to decorate
📝 Filling:
1 can of condensed milk
200g grated coconut
2 tablespoons of butter
Roof
200g melted milk chocolate
1/2 box of cream (200g)
 Preparation method: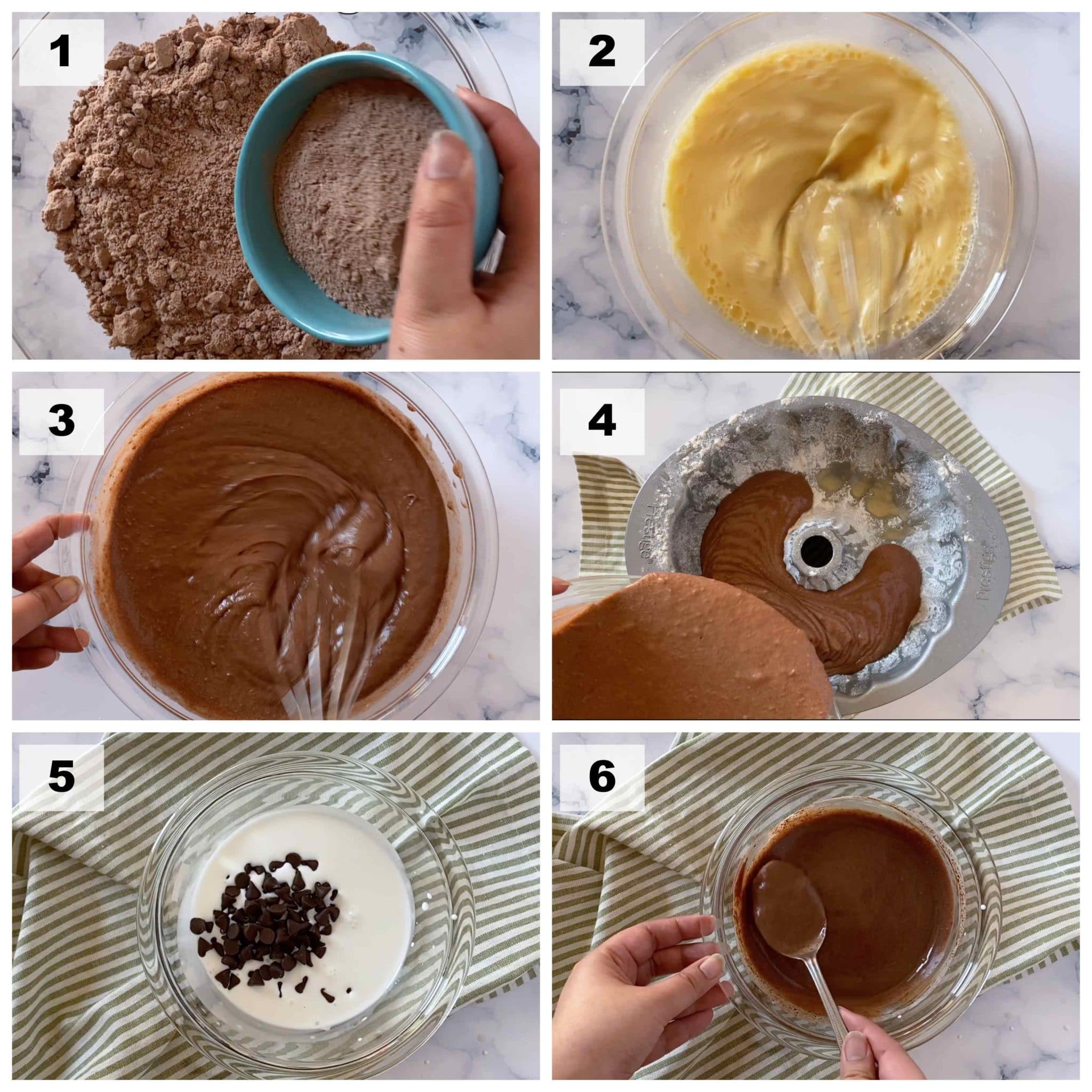 1. For the filling, in a pan, mix the ingredients and heat over medium heat, stirring until it no longer sticks to the bottom of the pan. Remove from heat and let cool.
2. In a bowl, mix the wheat flour, cocoa powder, sugar and yeast.
3. Set aside. Using a mixer, beat the egg whites, add the egg yolks and, without stopping beating, alternate the flour and milk mixture until smooth. Transfer half the dough to a greased 26cm diameter pan with a hole in the middle.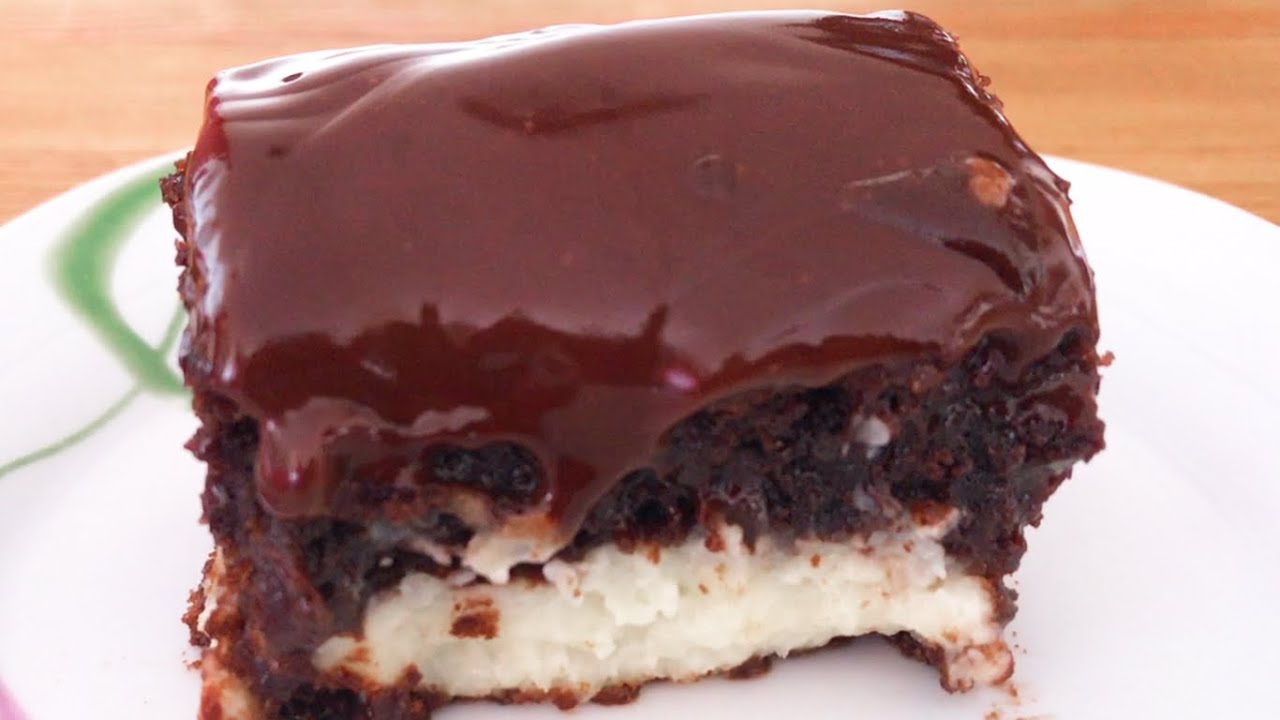 4. Place spoonfuls of the filling on top and cover with the remaining dough.
5. Bake in a preheated medium oven for 40 minutes or until golden. Get it out of the oven, let it cool down and unmold it.
6. For the frosting, mix the ingredients and cover the cake. Decorate with chocolate splits and serve