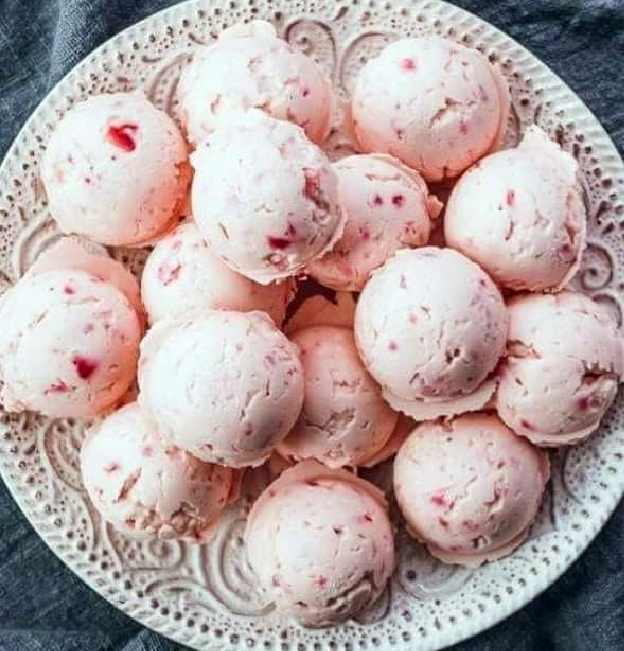 INGREDIENTS:
1 (8-ounce) brick cream cheese
3/4 cup strawberries
6 tablespoons salted butter
2.5 tablespoons granular swerve or 1/4 cup confectioners swerve
1.5 teaspoons vanilla extract
INSTRUCTIONS:
Soften Ingredients: Let cream cheese, strawberries, and butter sit at room temperature until softened, about 1 hour. Then microwave cream cheese in small bowl until very soft and pliable, about 20 seconds.
Puree Strawberries: Blend strawberries until pureed. Stir pureed strawberries, sweetener, and vanilla in bowl until well-mixed.
Make Batter: Add cream cheese and butter to bowl with strawberry mixture, and beat using electric hand mixer until well-mixed without any butter or cream cheese clumps, scraping down beaters and sides of bowl as needed. Divide batter among round silicone molds using back of spoon, yielding about 26 total fat bombs.
Freeze & Serve: Freeze fat bombs until solid, about 2 hours. Serve frozen, and transfer any leftovers to resealable bag in freezer.