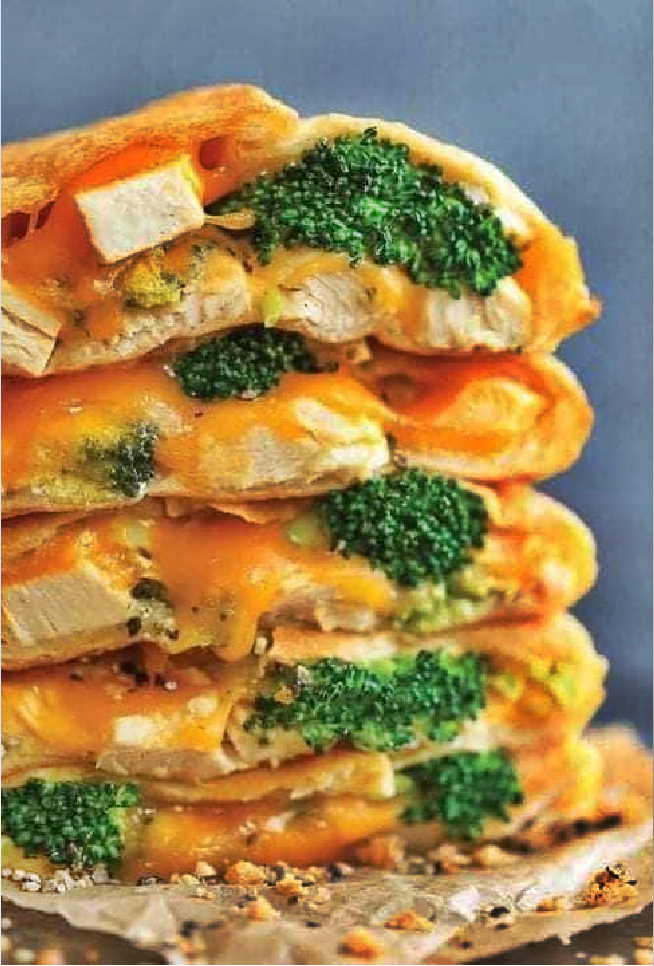 Ingredients:
• 10 ounces broccoli florets, about 2 cups
• 1 1/2 cups leftover rotisserie chicken
• 1 cup shredded cheddar cheese
• 1/2 cup sour cream
• 2 tablespoons mayonnaise
• 1/4 teaspoon garlic powder
• Kosher salt and freshly ground black pepper, to taste
• 2 (8-ounce) tubes crescent rolls
Instructions:
• Preheat oven to 375 degrees F. Line a baking sheet with parchment paper or a silicone baking mat; set aside.
• Place broccoli florets into a steamer or colander set over a pan of boiling water. Cover and steam for 5 mins, or until cooked through and vibrant green; set aside.
• In a large bowl, combine chicken, cheese, sour cream, mayonnaise and garlic powder; season with salt and pepper, to taste.
• Remove rolls from the can, separating them into 8 rectangles, 2 triangles each. Press each rectangle to form a 6×4-inch rectangle, firmly pressing perforations to seal.
• Top half of each rectangle with chicken mixture and broccoli. Fold dough from the top over the filling, pressing the edges to seal.
• Place onto the prepared baking sheet and bake until golden brown, about 12-13 minutes.*
• Serve immediately.