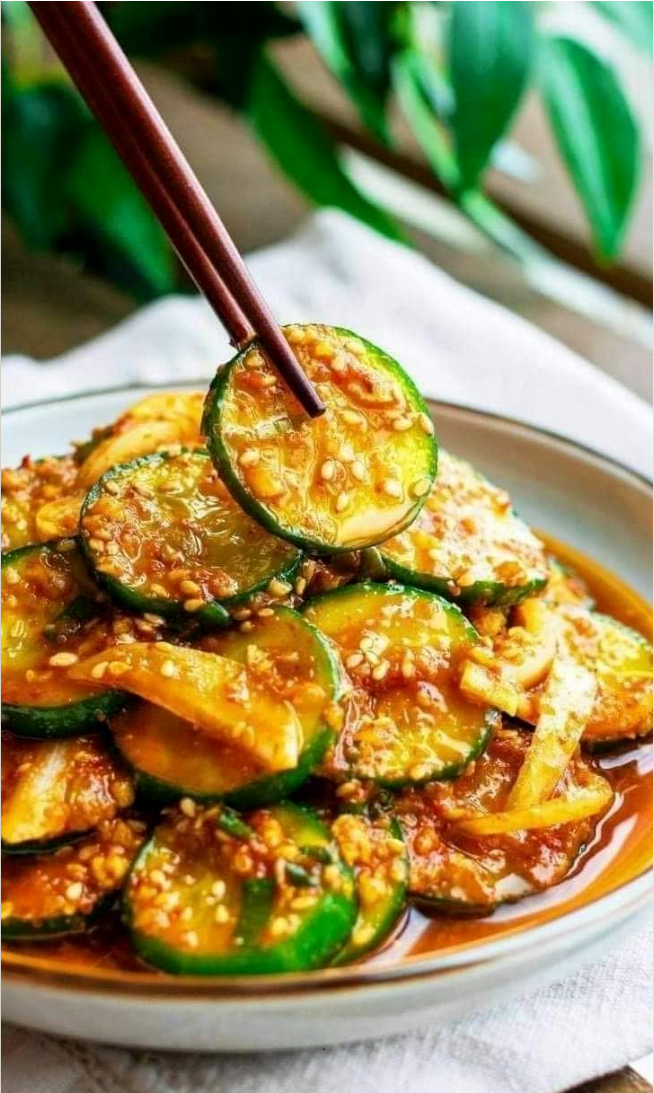 INGREDIENTS:
3 small cucumbers
1/4 onion sliced
1 green onion chopped
3 cloves garlic minced
Dressing:
1 tbsp soy sauce
1 tbsp rice vinegar or white vinegar
1 tbsp sugar
1 tbsp sesame oil
1 tbsp Gochugaru or to taste
1 tsp toasted sesame seeds
1/2 tsp salt or to taste
INSTRUCTIONS:
Thinly slice the cucumber to about 1/4 inch thickness. Combine all dressing ingredients in a bowl.
Add the sliced cucumbers to a large mixing bowl. Add onion, green onion, garlic, and dressing over the cucumbers.
Toss well with your hands or a pair of tongs until the cucumbers are evenly coated, about 2-3 minutes. Serve immediately and enjoy!
.