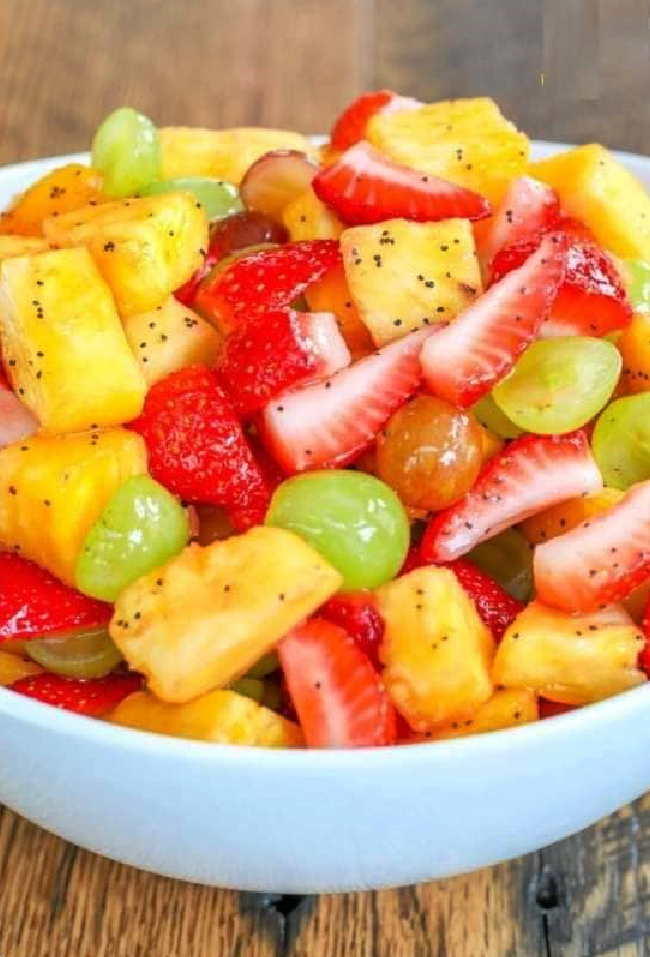 Ingredients:
4 cups fresh pineapple, chopped bite-size
4 cups strawberries, quartered
4 cups green and/or red grapes, halved
3 tablespoons fresh lime juice
1 tablespoon honey
¼ teaspoon kosher salt
½ teaspoon poppy seeds optional
Instructions:
Combine the pineapple, strawberries, and grapes in a medium-size bowl. Drizzle the lime juice and honey over the fruit. Sprinkle with salt and poppy seeds. Toss to coat. Chill until ready to serve. Enjoy!