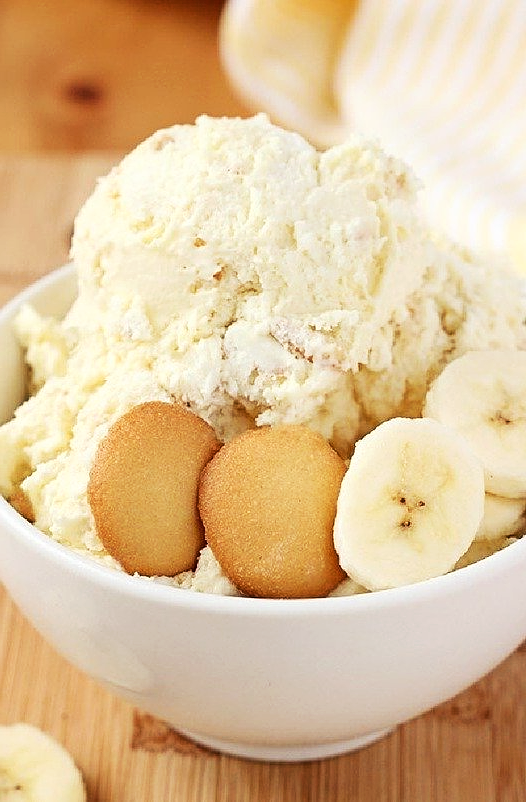 14 oz can sweetened condensed milk

1- 3oz box banana pudding mix

1/4 teaspoon vanilla extract

2 cups heavy cream, whipped to stiff peaks

1/2 cup mini vanilla wafers
Combine the sweetened condensed milk, banana pudding mix and vanilla extract in a large bowl. Mix until incorporated.
Fold in the whipped cream and cookie pieces until incorporated, trying not to overmix and deflate the cream.
Pour into an airtight container and freeze until solid.
Serve with additional cookie pieces and fresh bananas.