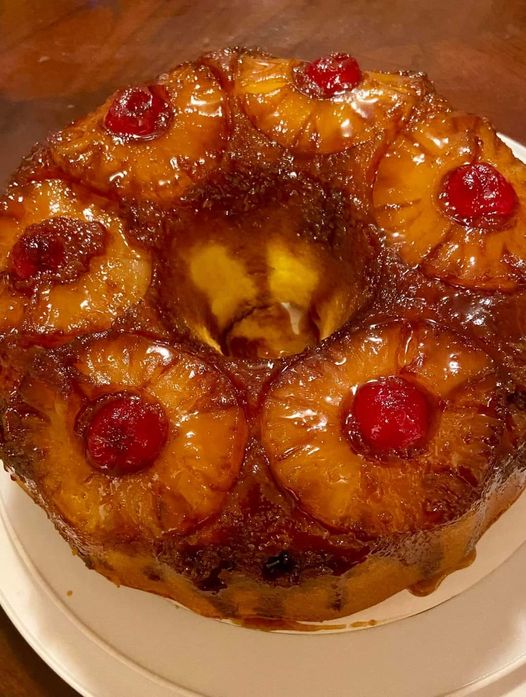 Ingredients:
1 – Duncan Hines Pineapple Supreme Cake Mix
5 – pineapple slices (no sugar added)
5 – maraschino cherries
1 – Jell-O Vanilla Sugar free Instant Pudding (powder)
1 – 20oz can of Crushed Pineapples (no sugar added)
1 tsp dark brown sugar
Directions:
PINEAPPLE UPSIDE-DOWN BUNDT CAKE
Mix cake mix (not prepared) with entire can of crushed pineapple (juice included). Add box of Vanilla pudding (not prepared). Stir until blended.
In bundt cake pan, place the 5 pineapple rings on the bottom with a cherry in the center of each ring. Sprinkle the tsp. of dark brown sugar over the 5 rings.
Spoon cake mix over pineapple rings.
Bake in 325 degree oven (stone) or 350 degree (dark, metal) for 35 to 40 minutes or until done.
Nutritional Info
Servings Per Recipe: 16
Amount Per Serving: Calories: 94.1, Total Fat: 0.4 g, Cholesterol: 0.0 mg, Sodium: 110.0 mg, Total Carbs: 22.3 g, Dietary Fiber: 0.6 g, Protein: 0.8 g