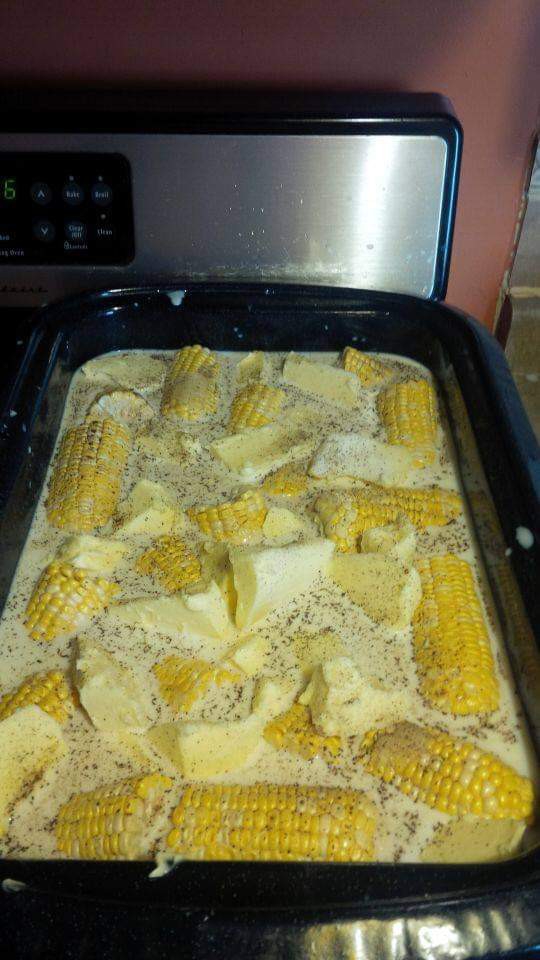 INGREDIENTS:
3 cloves garlic, halved
Kosher salt and freshly ground black pepper, to taste
2 cups whole milk1/2 cup unsalted butter, cubed
1/4 cup brown sugar
6 ears corn, husks removed and halved
3 tablespoons chopped fresh chives
DIRECTIONS:
Milk boiled corn! Truly THE ONLY way to cook corn on the cob (in an epic butter bath of course)! So buttery so sweet!
Combine 4 cups water, garlic, 1 1/2 teaspoons salt and 1 1/2 teaspoons pepper in a large stockpot or Dutch oven over medium heat. Bring to a boil; reduce heat and simmer for 10 minutes.
Stir in milk, butter and brown sugar. Bring to a boil; working carefully, add corn, reduce heat and simmer until just tender, about 10 minutes.
Serve immediately, garnished with chives, if desired.