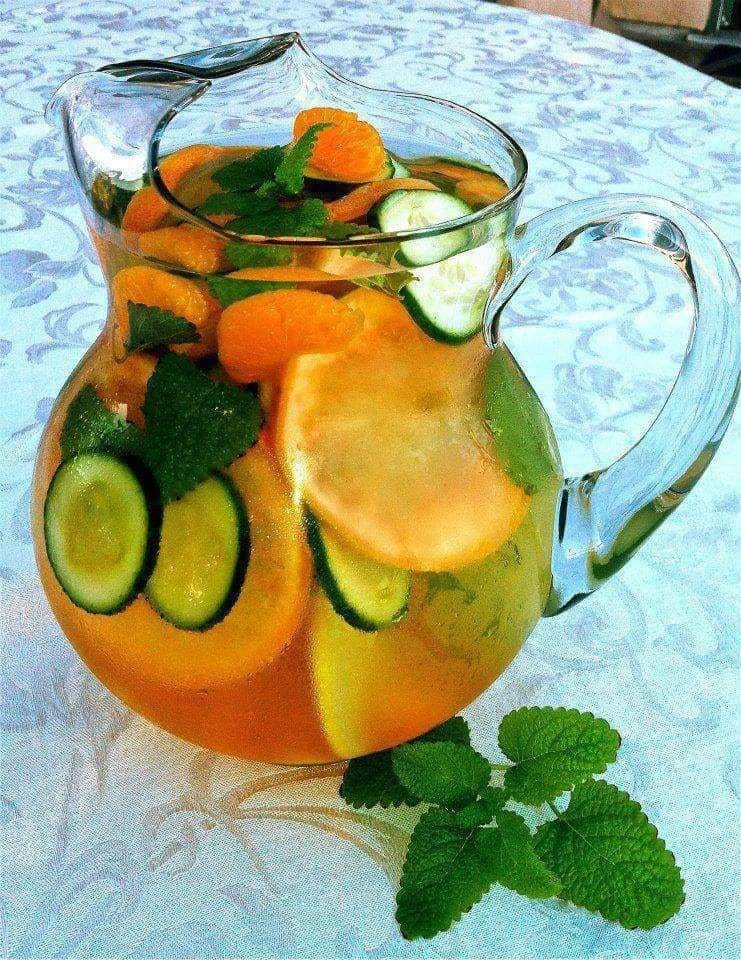 INGREDIENTS :
Water (do a pitcher full so you will have enough to drink three 8 oz glasses a day)
1 sliced grapefruit or lemon
1 tangerine or orange
½ cucumber, sliced
2 peppermint leaves or any type of mint
Ice – as much as you like
INSTRUCTIONS :
Step1: Wash grapefruit, tangerine cucumber and peppermint leaves. Slice cucumber, grapefruit and tangerine (or peel).
Step2: Combine all ingredients (fruits, vegetables, water, and ice) into a large pitcher.