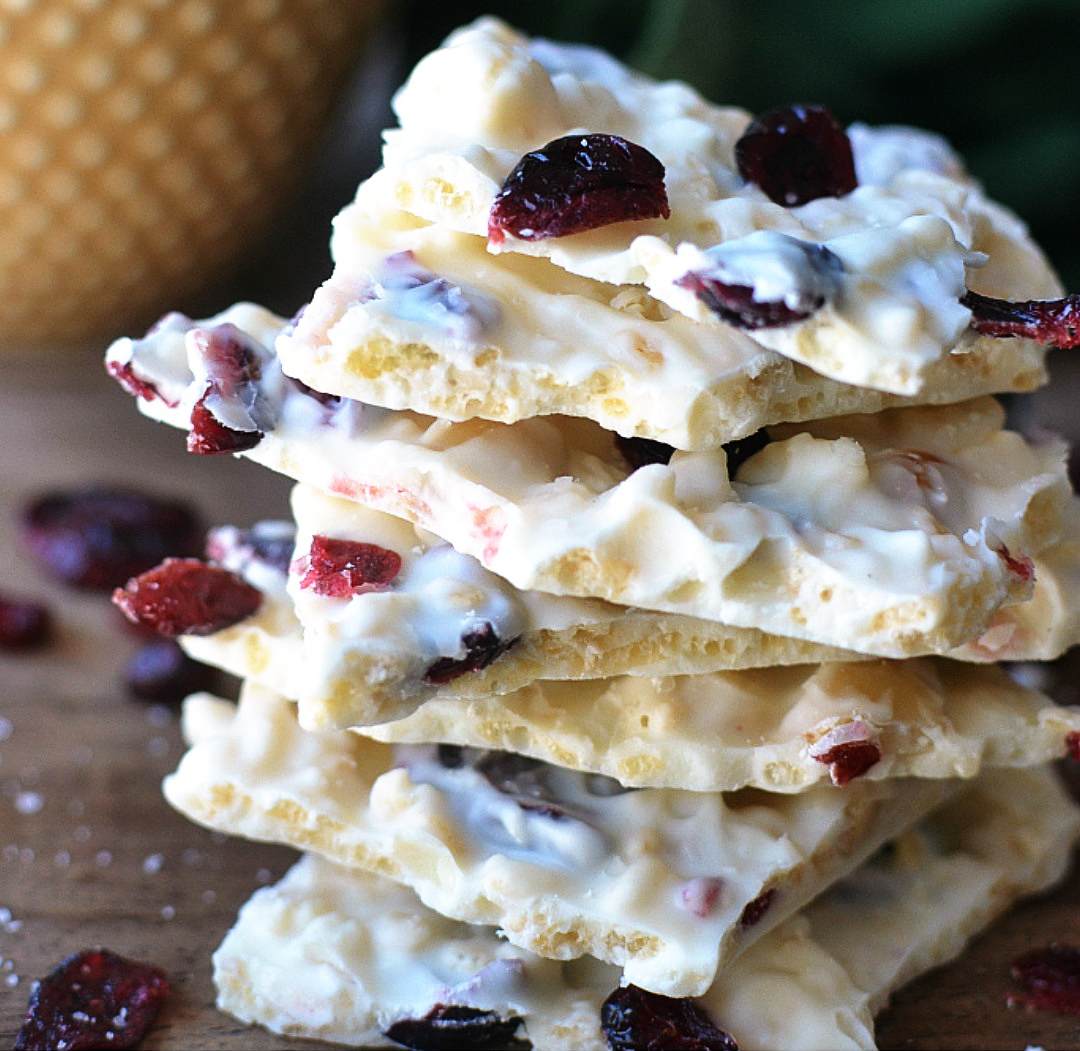 INGREDIENTS:
White Chocolate Cranberry Bark is a simple dessert recipe with only a few ingredients but makes a delicious treat or even a gift to give during the holiday season!
10 ounces white chocolate wafers
½ cup dried cranberries
½ cup macadamia nuts
pinch sea salt
INSTRUCTIONS:
Start by placing melting chocolate in a microwave safe container.
Microwave on high for 15 second intervals, stirring in between. Should be completely melted within 1.5 minutes. This can vary on your microwave.
When white chocolate is completely melted and smooth remove and add cranberries and macadamia nuts.
Stir well to coat everything in chocolate and pour onto parchment paper. With a spatula spread thin. Don't worry if it is not a perfect form. It will not fill cookie sheet. This will be chopped into irregular pieces.
Sprinkle with sea salt.
Place tray in refrigerator to chill about 30 minutes. Remove from refrigerator and break or chop into small pieces.