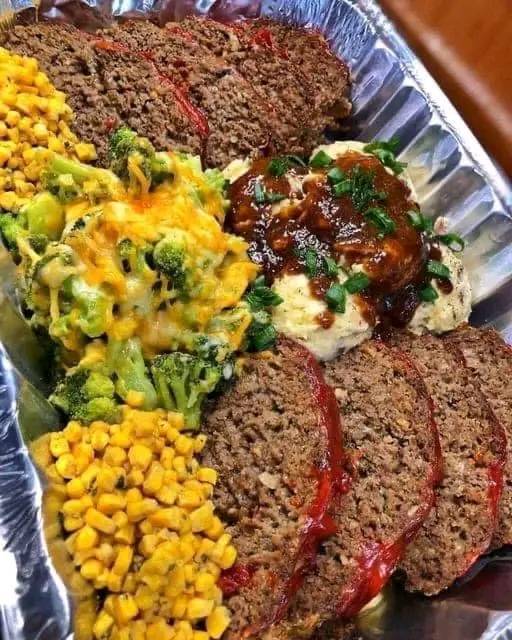 Ingredients:
⅔ cup milk
¾ cup dry bread crumbs
1½ pounds ground beef
1 egg
¾ teaspoon salt
⅛ teaspoon ground black pepper
1 tablespoon minced onion
1 tablespoon minced green pepper
1 tablespoon minced celery
1 tablespoon minced fresh parsley
1 tablespoon minced fresh rosemary
1 tablespoon minced fresh thyme
1 tablespoon tomato paste
1 tablespoon Worcestershire sauce
1 tablespoon Dijon mustard
Instructions:
1. Preheat oven to 350 degrees F (175 degrees C). Grease a 9x5x3 inch loaf pan.
2. Combine milk and bread crumbs in a large bowl. Let stand 5 minutes. Add ground beef, egg, salt, pepper, onion, green pepper, celery, parsley, rosemary, thyme, tomato paste, Worcestershire sauce, and Dijon mustard. Mix well.
3. Shape mixture into a loaf in the prepared pan.
4. Bake for 1 hour in the preheated oven, or until a meat thermometer inserted into the center reads 160 degrees F (70 degrees C). Let stand 10 minutes before slicing.