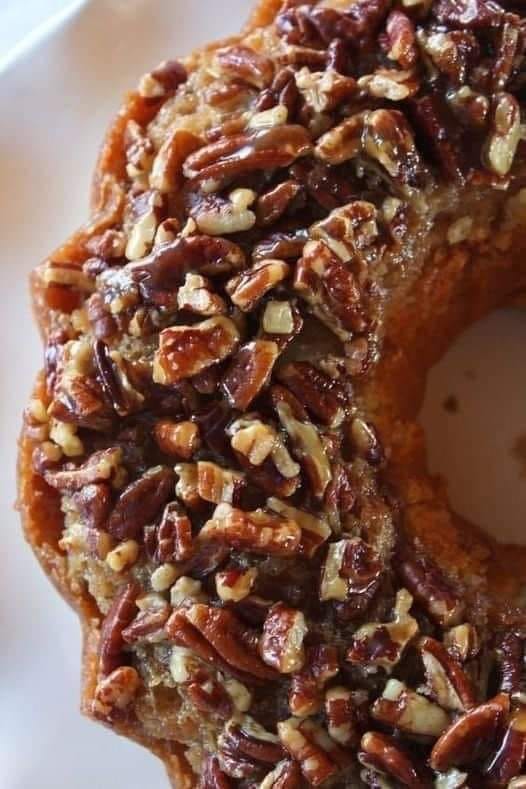 Ingredients:
1 yellow cake mix us
1 pack of instant vanilla pudding.
3 eggs,
1/2 cup oil.
1 cup water.
method:
1: Mix.
2: In bundt pan or square or oblong, spray with baking spray, melt 1 stick of butter, but the melted butter in pan.
3: Cover bottom of pan with light brown sugar, layer pecans on top of butter and brown sugar.
4: Poor cake mix on top of pecans. Bake at 350 for 35 to 45 minutes. Bundt pan takes 45 minutes.
5: Cool before turning it onto plate.