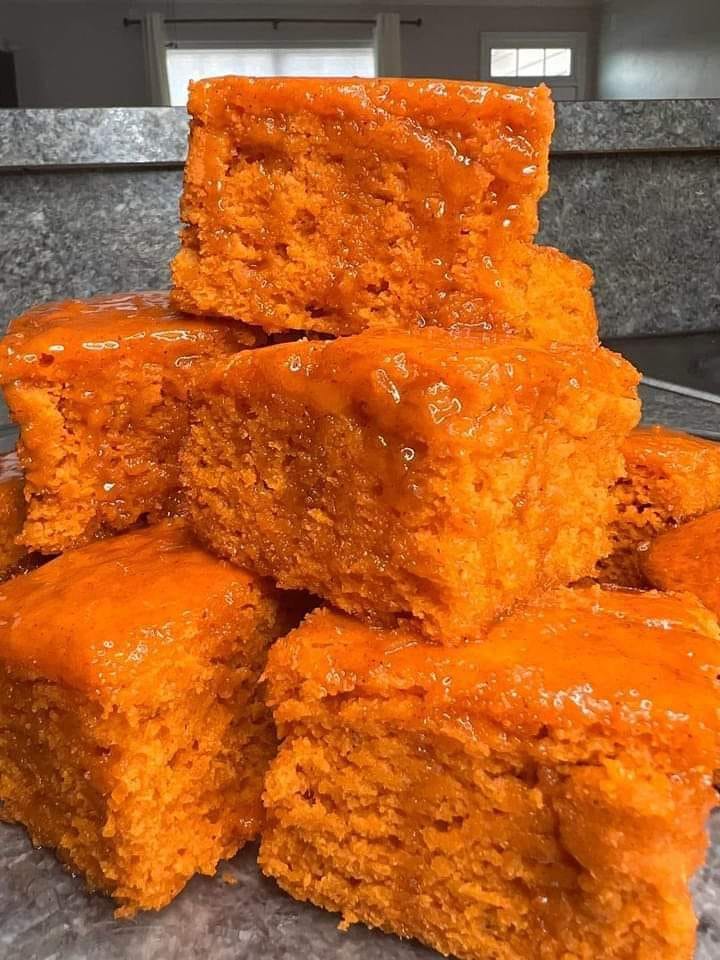 INGREDIENTS:
1 1/4 c self-rising cornmeal
1c all-purpose flour
1 c sweet potato mashed
1 tsp baking powder
1/2 tsp baking soda
3/4 tsp salt
1 c whole milk
1/2 c melted butter
2 eggs lightly beaten
1/2 c brown sugar
1 tsp vanilla
Molasses Butter
1/2 c salted butter
1 tbsp molasses
INSTRUCTIONS:
To make this cornbread, start by adding the cornmeal, flour, brown sugar, baking powder, baking soda, and salt to a large bowl. Next, beat together mashed sweet potato, eggs, melted butter, and vanilla.
Pour the sweet potato mixture into the flour. Stir in most of the way then whisk in the milk. Beat until smooth but don't over mix.
Pour the batter into cast-iron skillet prepared with melted butter. I heat the skillet to mealy the butter letting it brown a little for an extra flavorful crust.
Bake in a 375 degree preheated oven for 25 minutes or until the center has set.
Molasses Butter
Whip the salted butter with the molasses until creamy.