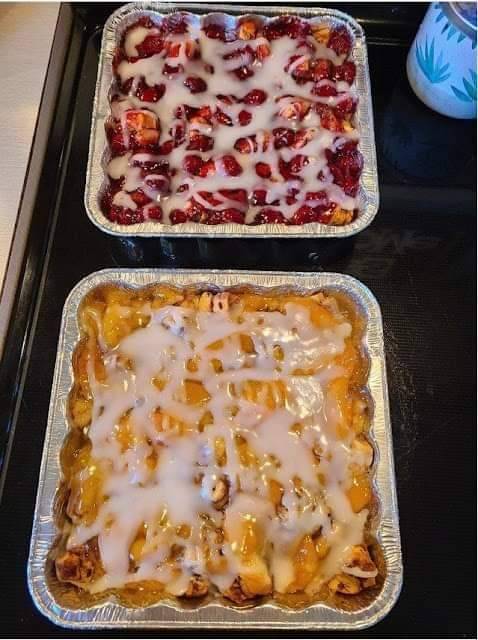 Ingredients :
1 packet cinnamon rolls,
cut to quarters,
° 1 packet pie filling (peach, cherry, or apple) on the
° cinnamon rolls in a greased 8×8 skillet.
Instructions:
Baking at 375 for 25 min. After you have eaten, sprinkle cinnamon powder on your face. Serve with scoop vanilla ice cream
Enjoy !