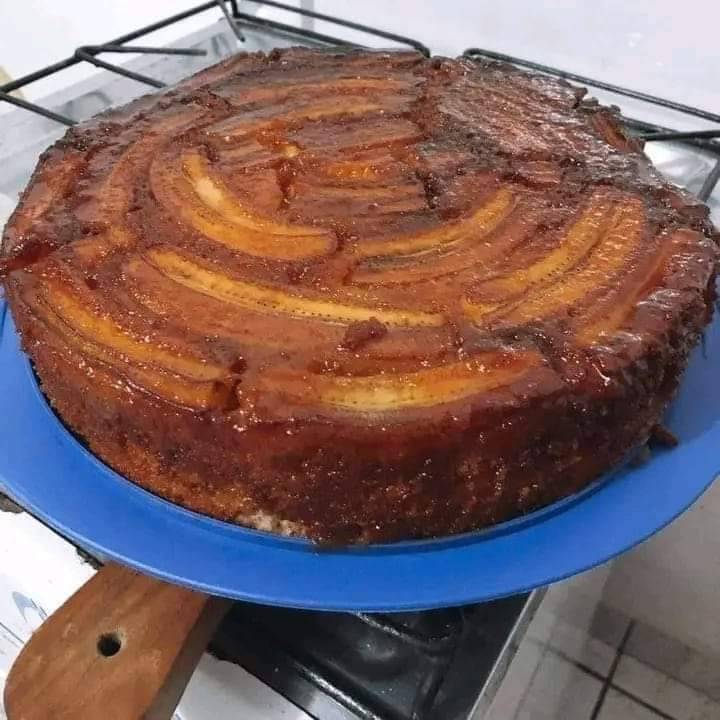 INGREDIENTS;
FROM THE MASS;
-3 eggs
-3 tablespoons of margarine
-1 and 1/2 cup of sugar
-1 pinch of salt
-1 cup of milk
-2 cups of wheat flour
-1 tablespoon yeast
COVERAGE;
-1 cup of sugar
-4 to 5 bananas
HOW TO DO IT;
THE COVERAGE;
Pour the sugar into a round mold with a central hole and heat until it is completely melted.
Soon after, slice the bananas and have them on the caramelized sugar.
THE MASS;
Beat the whites in snow and separate. On another platter, beat the eggs with the margarine and sugar.
Add flour, milk, salt and yeast.
Lastly, mix the clear in snow and keep hitting.
Pour the dough into the caramelized form with the sliced bananas.
Light in medium oven (180°C), preheated, for 30 minutes.