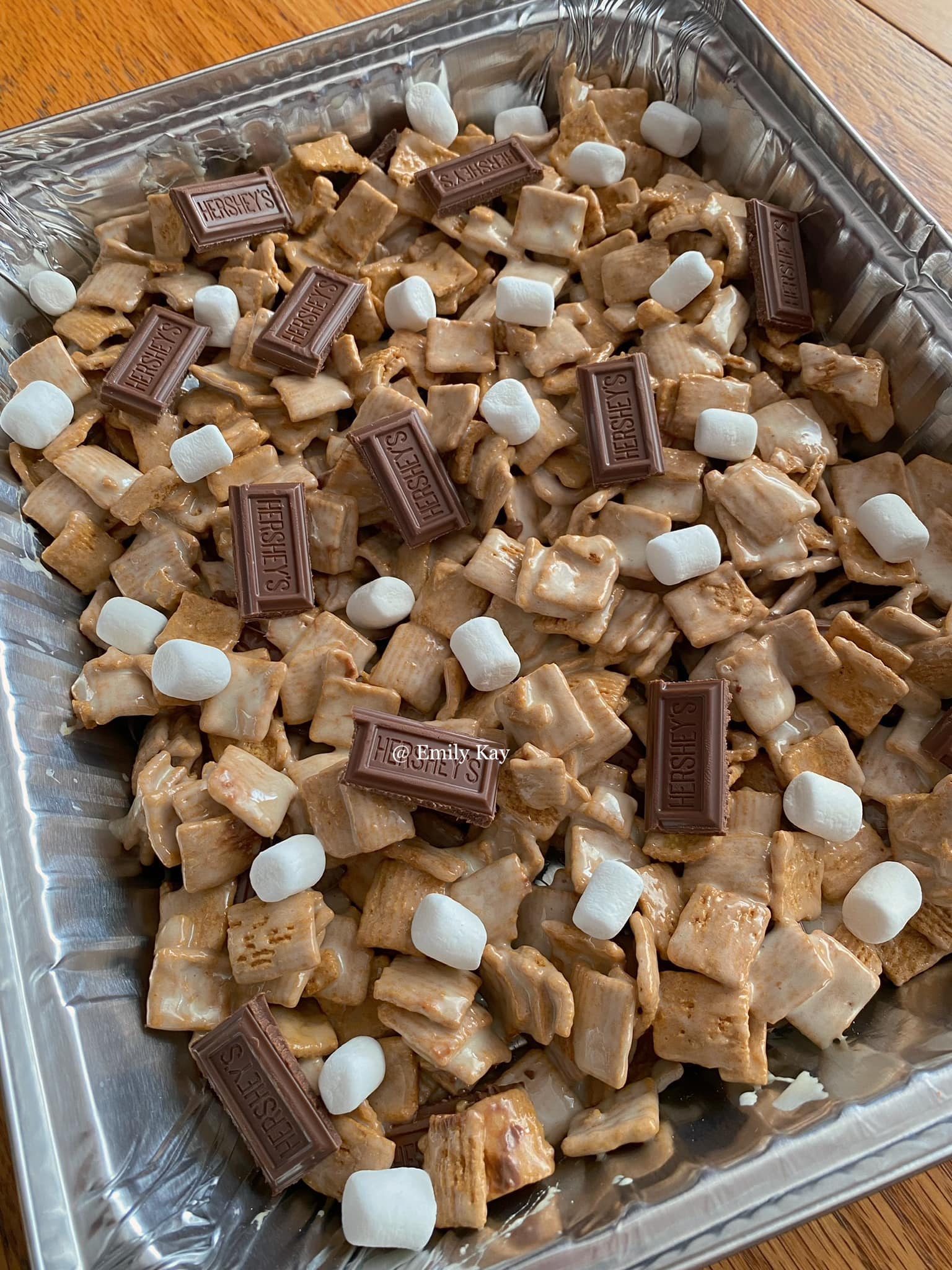 Ingredients:
– 7 cups Golden Graham's cereal (gv works too)
– 16 oz mini marshmallows
– 1/2 cup butter 
– 6 Hershey bars 
Directions:
– Unwrap Hershey bars. Break 4 of them into individual pieces and set aside. Break the other 2 bars into individual pieces, and then break those in half like squares. Set aside.
– In a large pot, melt the butter with 6 cups of mini marshmallows over medium heat, stirring constantly.
– When marshmallows and butter are completely melted, remove from heat and stir in Golden Grahams cereal. Allow to cool for 1 minute.
– Stir in 3 more cups of mini marshmallows (there should be a few marshmallows left over). These marshmallows should not melt completely. Also stir in the 4 Hershey bars that were broken into squares.
– Pour mixture into a greased 9×13 pan. Gently press the mixture into the pan. Sprinkle mixture with remaining mini marshmallows and pieces of Hershey Bar.
– Allow bars to cool and set up before cutting and serving.