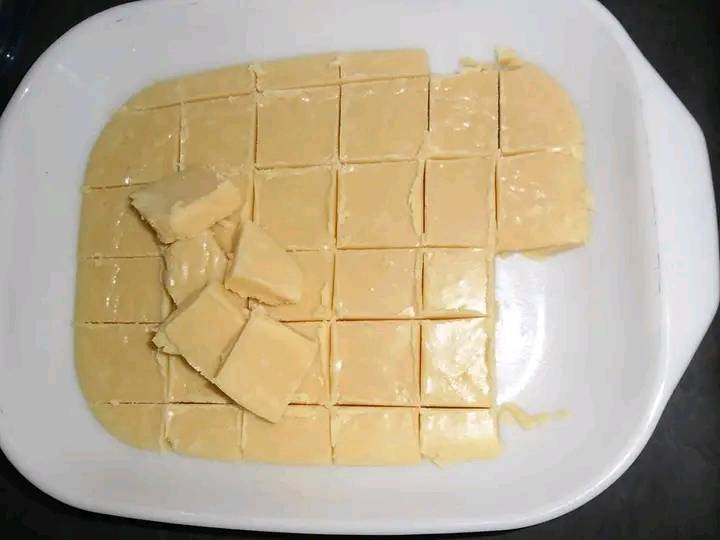 INGREDIENTS:
I know people make it differently and many people use water, but I use milk.
700g of sugar in a pot,
1 tablespoon of butter,
1 can of condensed milk,
and vanilla essence 5ml,
and then one cup of milk or cream,
whatever you decide to use,
I used half a cup of milk and half a cup of cream,
because I have never made with cream and didn't want to mess up.
method:
Melt sugar, butter and milk together in a pot, bring to the boil and then as soon as it starts to simmer, quickly add your condensed milk and keep stirring for about 20 minutes to 23 minutes until it starts to become stringy.
And as soon as I see it getting sugary or that texture, then I take off my pot, because then it has a light fudge color (brown), then I add my essence and stir and then I pour it into my bowls, and then I let it cool for about 30mins and then I cut while it's still warm. Source: Baking and Brewing.