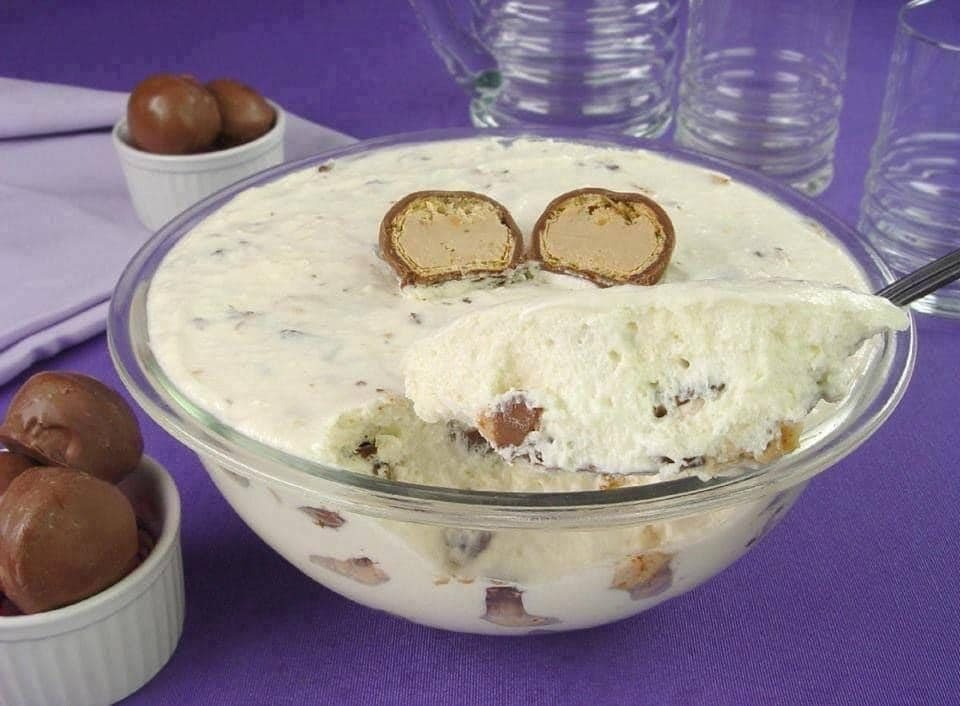 – Ingredients:
1 packet of unflavored gelatin powder
1/2 cup (tea) of milk
1 can of condensed milk
1 box of cream
4 Dream Waltz chocolates, chopped
Dream with Vals chocolates to decorate
– Method of preparation:
In a bowl, sprinkle the gelatin on the milk, leave for 5 minutes, dissolve it in a water bath and beat it in a mixer with the condensed milk and cream. Place it in a bowl and refrigerate it for 30 minutes or until it starts to harden. Take out of the refrigerator and mix in the chopped chocolates. Put it in a bowl 26 cm in diameter and put it in the fridge for another 4 hours. Decorate with chocolates and serve.