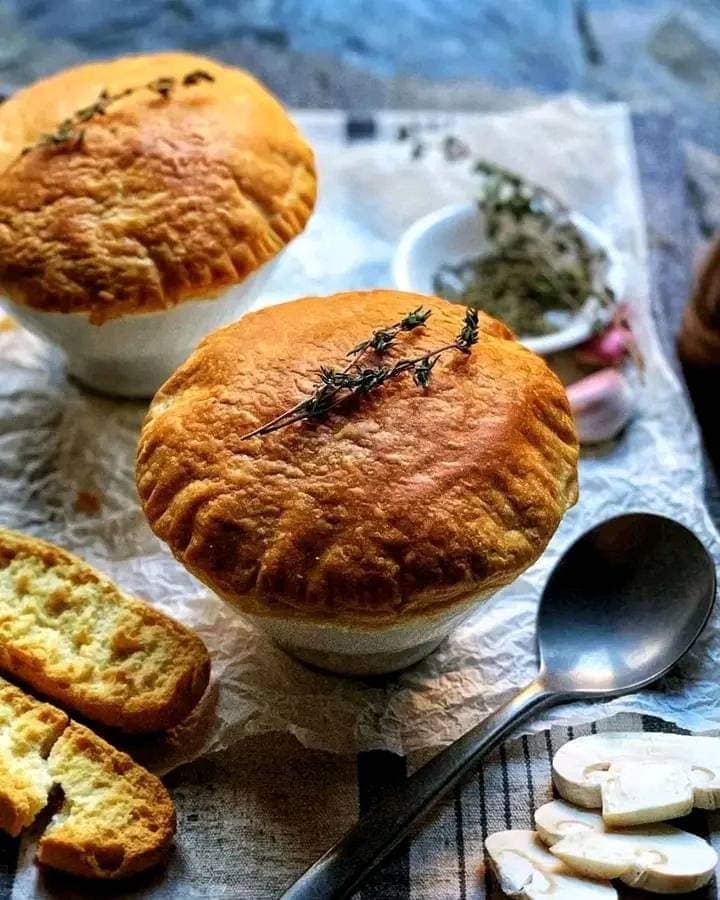 , anyone? This recipe is perfect for those chilly evenings and will warm you right up!
Here's what you'll need:
1 puff pastry sheet
2 cups sliced mushrooms
1 onion, chopped
2 cloves garlic, minced
2 tablespoons butter
3 tablespoons flour
3 cups chicken broth
1 cup heavy cream
Salt and pepper to taste
 Instructions:
Preheat oven to 400 degrees F.
Roll out puff pastry and cut into circles to fit the top of your soup bowls.
Bake puff pastry circles for 10-15 minutes or until golden brown.
In a large pot, sauté mushrooms, onion, and garlic in butter until tender.
Sprinkle flour over vegetables and stir to combine.
Gradually add chicken broth and heavy cream, stirring constantly until soup thickens.
Season with salt and pepper to taste.
Serve soup hot with a puff pastry circle on top.
Don't forget to tag us if you make this recipe!