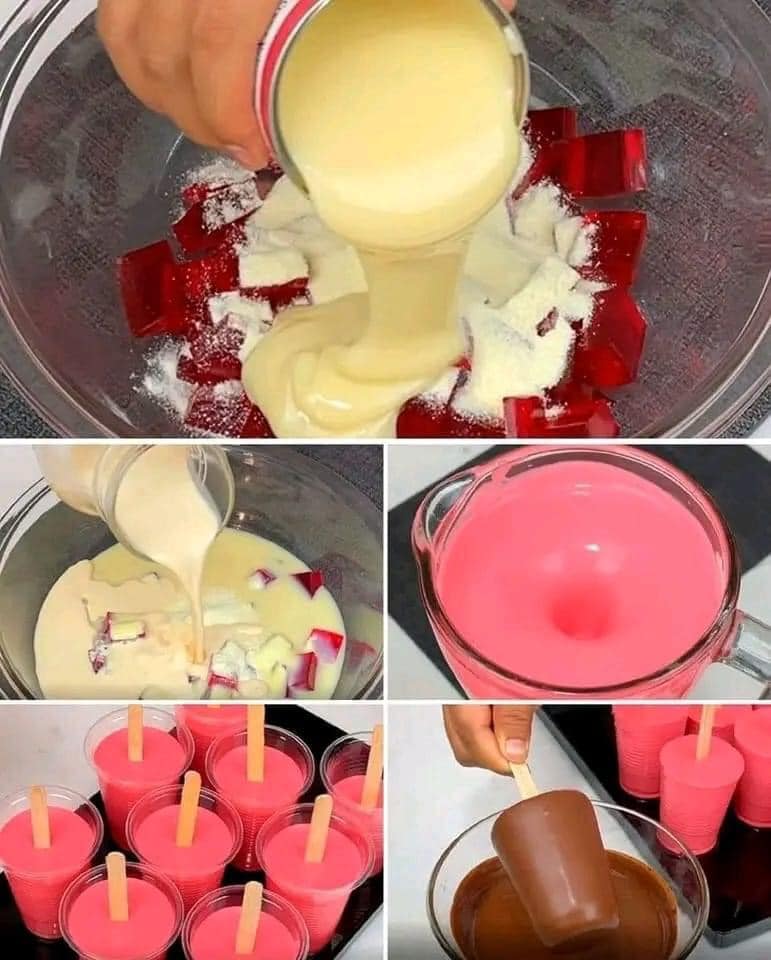 Ingredients:
100 g strawberry jelly
500 ml of water
4 tablespoons of baking powder
393 g of condensed milk (1 can)
400 g evaporated milk (1 can)
400 g of chocolate couverture
Preparation:
1. Dilute 100 g of strawberry gelatin in 500 ml of boiled water, then refrigerate. Add the powdered milk, condensed milk and evaporated milk and mix for 1 minute.
2. Blend the mixture until uniform. Pour into plastic cups.
3. Then let it refrigerate until it sets and place a wooden stick in each glass.
4. Melt the chocolate coverage in the microwave or in a bain-marie.
Place the strawberry ice cream in the melted chocolate and let it cool for a few minutes. Enjoy