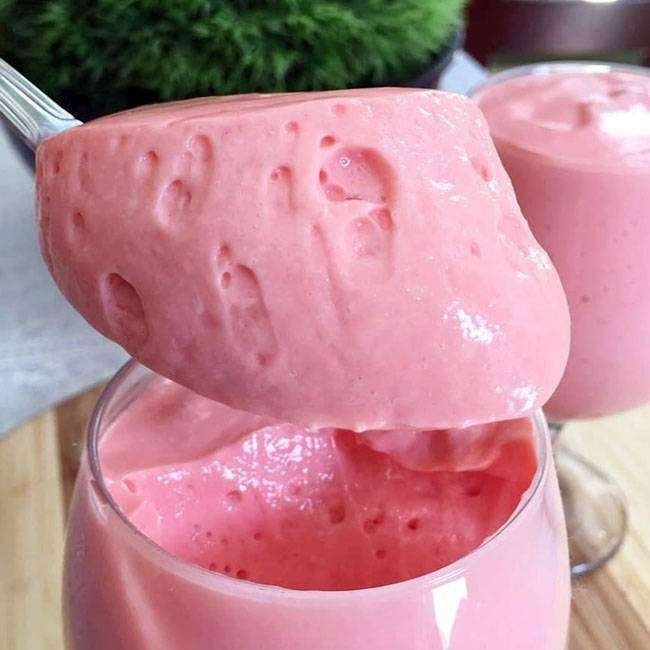 INGREDIENTS:
1 sachet of strawberry Tang juice (juice powder)
1 and 1/2 cup (tea) of water
2 cups milk (powdered)
HOW TO MAKE:
In the blender, put the water, powdered milk and half of the Tang juice.
Beat until well mixed
With the blender still on, gradually add the other half of the Tang juice.
TIP: Add the ingredients in this same sequence and doing it in the same way. Otherwise your mousse might get mushy.
Then pour into a container and take to the fridge for 1 hour.
Serve immediately.