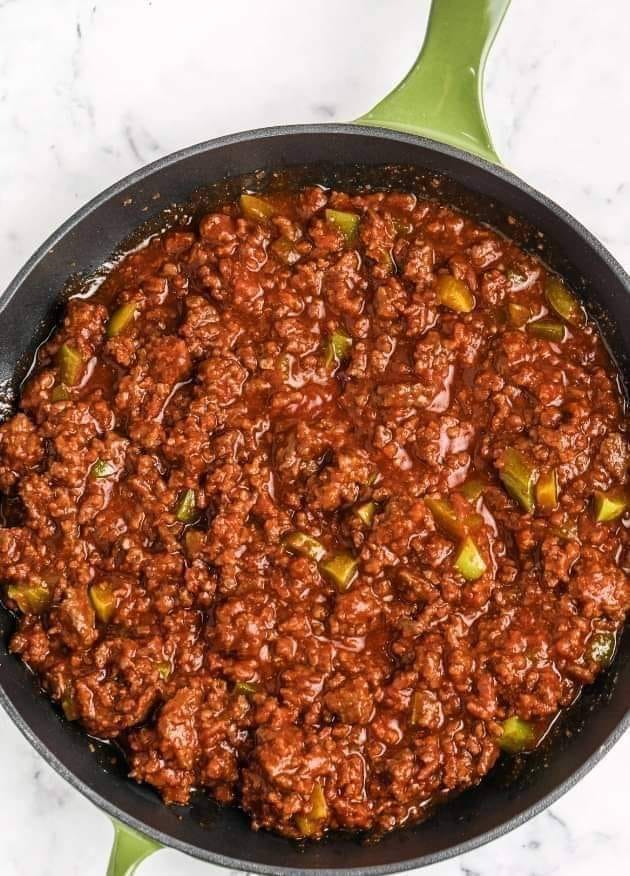 It's easy to make low carb Sloppy Joes in one pan that taste amazing!
ingredients
1 pound ground beef
½ green bell pepper chopped
sloppy joe sauce
⅔ cup sugar free ketchup
⅓ cup low carb tomato sauce
2 tablespoons Swerve brown sugar
1 tablespoon tomato paste
1 tablespoon cider vinegar
1 ½ teaspoon Worcestershire sauce
1 teaspoon yellow mustard
½ teaspoon salt
½ teaspoon onion powder
¼ teaspoon garlic powder
for serving
4 Keto Hamburger Buns optional
instructions
In a medium skillet, scramble fry 1 pound ground beef until no pink remains.
Add chopped pepper and cook 2-3 minutes or until it begins to soften.
Add the sloppy joe sauce ingredients along with ½ cup of water and simmer 5-7 minutes or until thickened.
Spoon meat mixture on low carb/keto hamburger buns.
notes
Spoon meat mixture over mashed cauliflower or in low carb/keto hamburger buns.
Nutrition information is an estimate and uses regular tomato sauce and does not include buns.
The carbs in nutrition information does not take into account erythritol in Swerve.