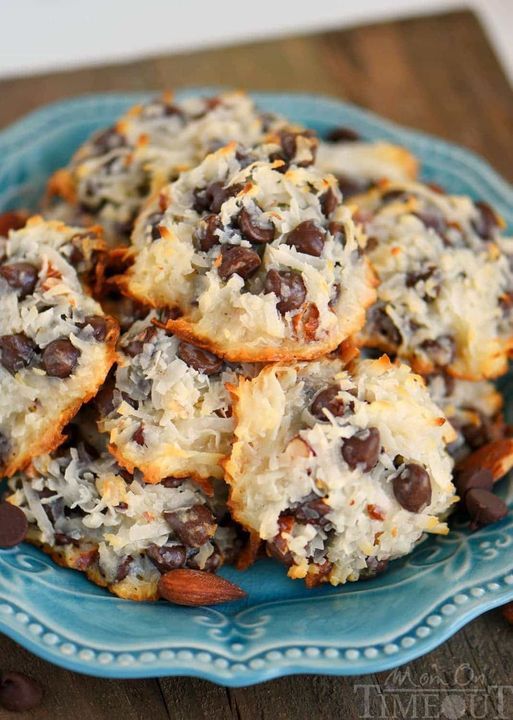 These easy Almond Joy Cookies take just four ingredients and don't even require a mixer! No beating, no chilling, just mix 'em up and throw 'em in the oven EASY! You're going to love these ooey gooey fabulous cookies!
Prep Time5 minutes ;Cook Time12 minutes ;Total Time17 minutes
Ingredients
1 14 oz bag sweetened coconut flakes
2 cups semi-sweet chocolate chips
2/3 cup chopped lightly salted almonds I used Blue Diamond Low Sodium Lightly Salted – light blue bag
1 14 oz can sweetened condensed milk regular or fat-free works
Instructions
Preheat the oven to 325F.
Line a large baking sheet with parchment paper and set aside.
In a large bowl combine coconut, chocolate chips, almonds, and sweetened condensed milk.
Stir until combined.
Scoop out dough with a cookie scoop onto prepared baking sheet.
Moisten the tips of your fingers with water and shape into discs. Pat the tops flat.
Bake cookies for 12 to 14 minutes or until tips of coconut are just starting to turn golden brown.
Let cool on baking sheet.
Store cookies in an airtight container.