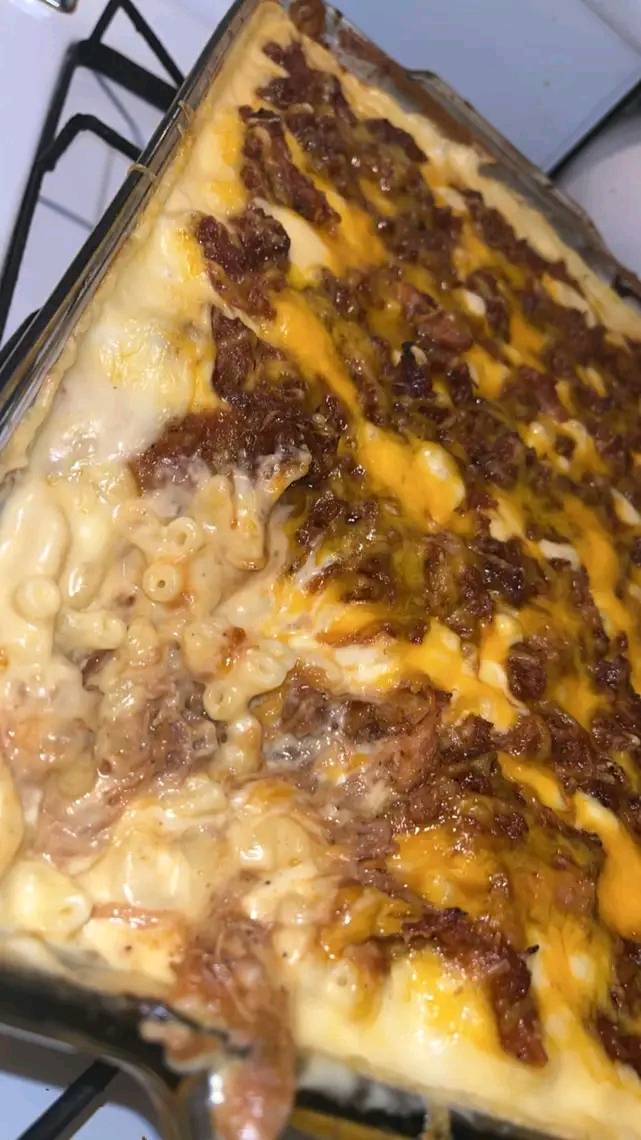 INGREDIENTS
• 3 cups elbow noodles
• 8 oz velveeta cheese
• 1 1/3 cup cottage cheese
• 2/3 cup sour cream
• 4 tbsp butter
• 1/4 cup flour
• 1 tsp salt
• 1 tap sugar
• 2 cups of milk
• pound of pulled pork (I used the Jack Daniels prepackaged kind)
DIRECTIONS
1. Boil pasta according to package, once boiled add to a casserole dish
2. In a deep pot melt the butter, once melted add salt, sugar & flour & stir until smooth
3. Slowly add milk, making sure it doesn't clump
4. Add velveeta cheese stirring until melted, then add cottage cheese, sour cream & shredded cheese, stir until melted
5. Add sauce on top of pasta
6. Top with pulled pork
7. Bake for 20 minutes on 350°, take out sprinkle additional cheese on top & bake for 10 more minutes or until cheese is melted.