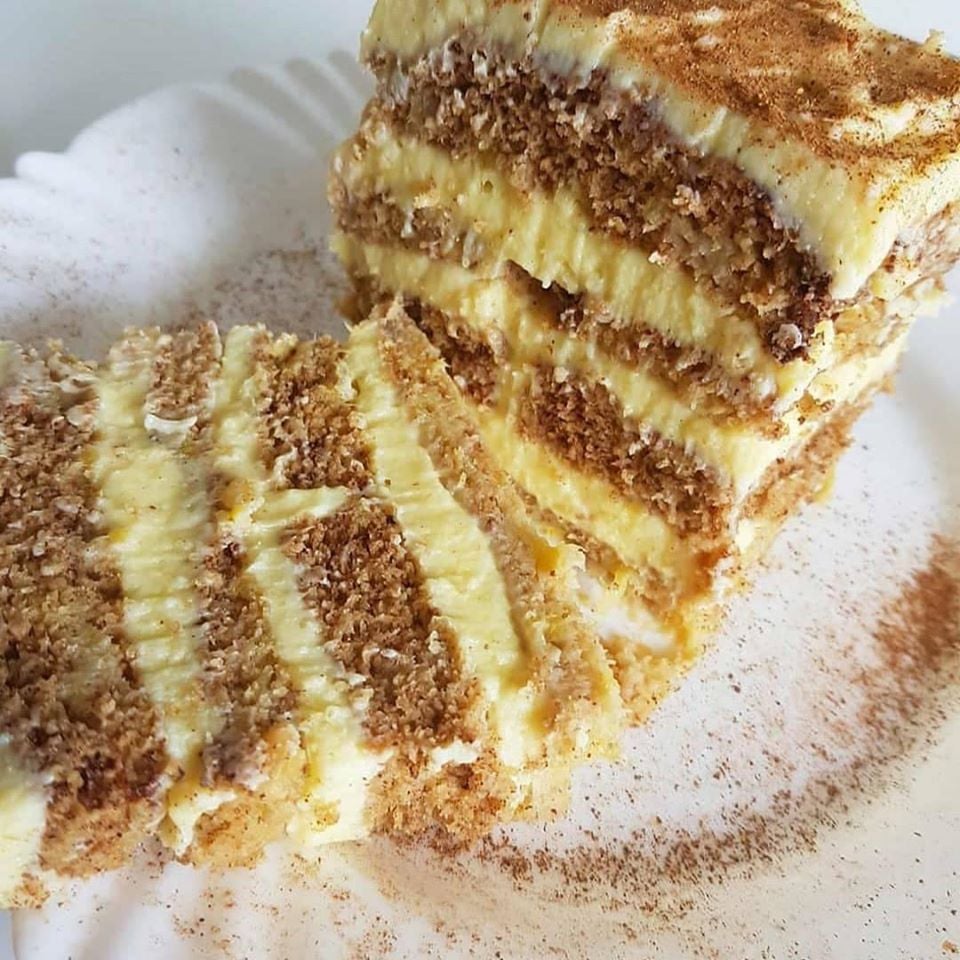 For the dough you will need:
4 eggs
1 tablespoon baking powder.
1 tablespoon ground cinnamon.
4 tablespoons of coconut sugar (you can use another sweetener of your choice)
3 tbsp butter (I used ghee)
8 tablespoons of oat bran (if you can't find it, you can grind regular oats in a blender)
4 bananas (the riper the better)
Beat the eggs, sugar and butter in a blender, then add the oat bran, cinnamon and beat again until a homogeneous mixture is obtained. With a fork, love the 4 bananas and mix together with what you hit in the blender. Lastly add the baking soda and stir lightly. Place in a glass refractory and microwave at maximum power for 7 to 8 minutes.
For the white brigadeiro you will need:
2 cans of zero lactose milk cream.
2 yolks
1 tbsp butter (I used ghee)
2 tablespoons of xylitol or other sweetener of your choice.
6 tablespoons of skimmed milk powder.
In a pan mix all the ingredients and stir in low fire until you see that it is releasing from the bottom of the pan.
Split the cake into layers and fill generously layer by layer, finished with a little cinnamon on top.