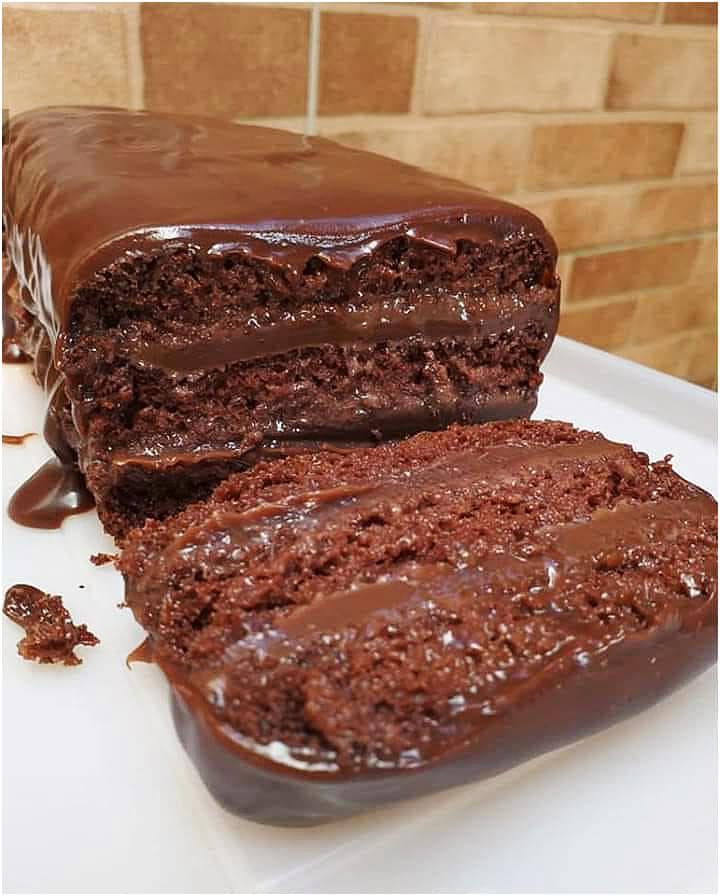 Cake ingredients:
1 tea cup of warm milk
3 eggs
4 tablespoons of melted margarine
2 cups of sugar (I only used one)
1 cup of cocoa powder (I used 32% cocoa)
2 tea cups of wheat flour
1 teaspoon baking soup
Stuffing ingredients:
1 tea cup of sugar
3 tablespoons cornstarch/maizena
5 tablespoons of cocoa powder 32%
1 tea cup of water
3 tablespoons vanilla essence (optional)
Note: Stuffing is optional.
Method of preparation:
Beat all the dough ingredients in the blender until you mix everything, except the baking soda. After smoothie add the baking soda and beat for 15 seconds.
Place in a round shape with a hole in the middle greased with butter and sprinkled with wheat flour.
Bake for about 40 minutes in a medium oven (180°C) preheated.