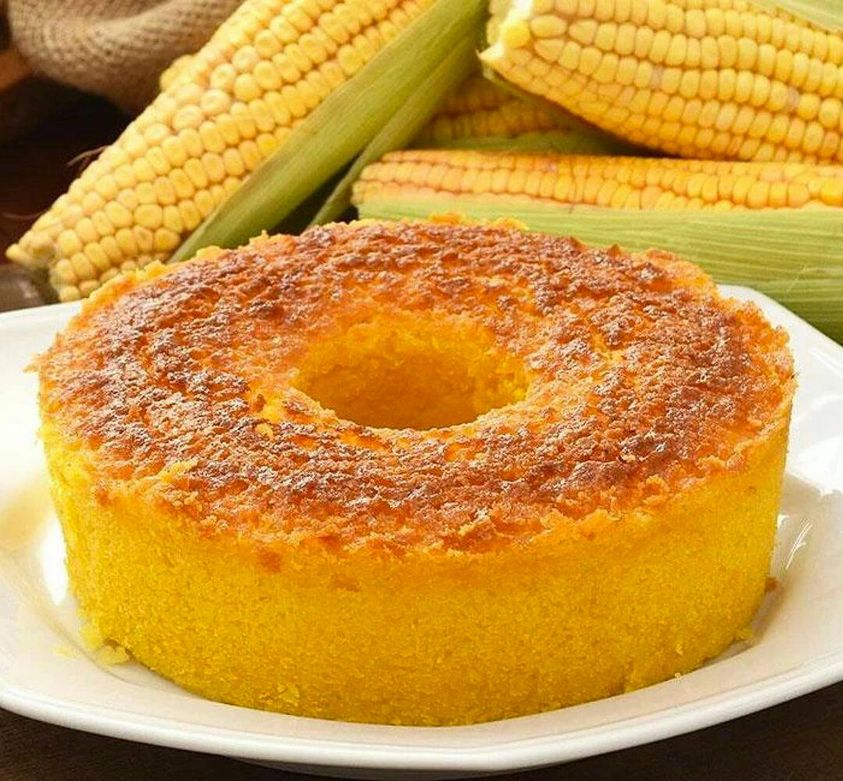 INGREDIENTS
½ cup of liquid milk (245 ml)
½ tsp salt
⅛ tsp baking soda
1⅓ cup of white llanero cheese, also known as cheese of years (130 gr)
3 cups of jojoto grains or tender corn (about 6 jojotos)
2 tablespoons of Mirasol margarine
1 cup of sugar (200 grams)
2 eggs
ELABORATION
*Preheat oven to 350°F (180°C). Grease the mold to use.
*Take each jojoto and with a knife proceed to shell the corn, cutting carefully, without reaching the cob. The obtained grains are passed to grind, using a machine to grind corn or with the help of your blender.
*Place the ground corn in a bowl and add the rest of the ingredients (grated cheese, Mirasol Margarine, sugar, eggs, milk, salt and baking soda), with the help of a wooden paddle, mix well all the ingredients, until obtaining a semi-liquid consistency.
*Pass the mixture to the greased mold and tap the edges to make the surface level.
*Bring to the oven and cook for about 50 minutes or until a stick inserted into the center of the cake comes out dry.
*Turn off the oven and let it cook for about 10 more minutes. Remove and serve hot.