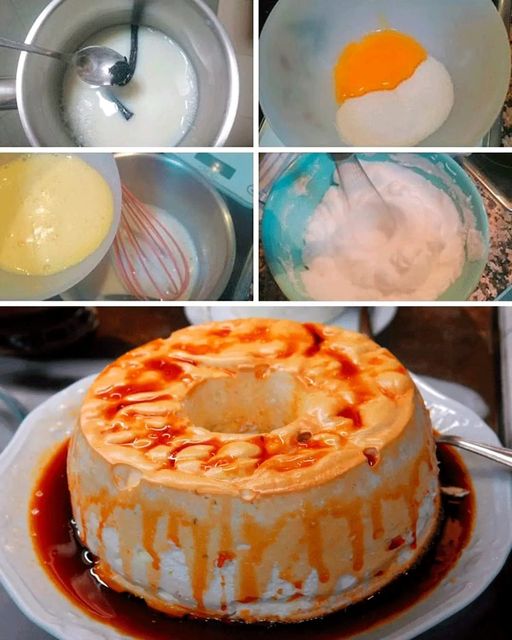 Ingredients
For the dessert: FLOATING ISLAND  
10 egg whites
25 tablespoons of sugar
1 tablespoon of Cornstarch
For the caramel:
250 grams of sugar
Preparation
1. Make a candy from 250 grams of sugar. Arrange the sugar in a savarin mold and place it on a very low heat until it forms a caramel. Once ready spread it throughout the mold.
2. I beat the whites with the sugar to form a meringue.
3. Add the previously sifted cornflour. It integrates everything very well.
4. Pour the mixture of egg whites and sugar over the previously caramelized savarin mold.
5. Cook in a bain-marie in an oven at 160 °C for 60 minutes.
6. Unmold at room temperature and serve.