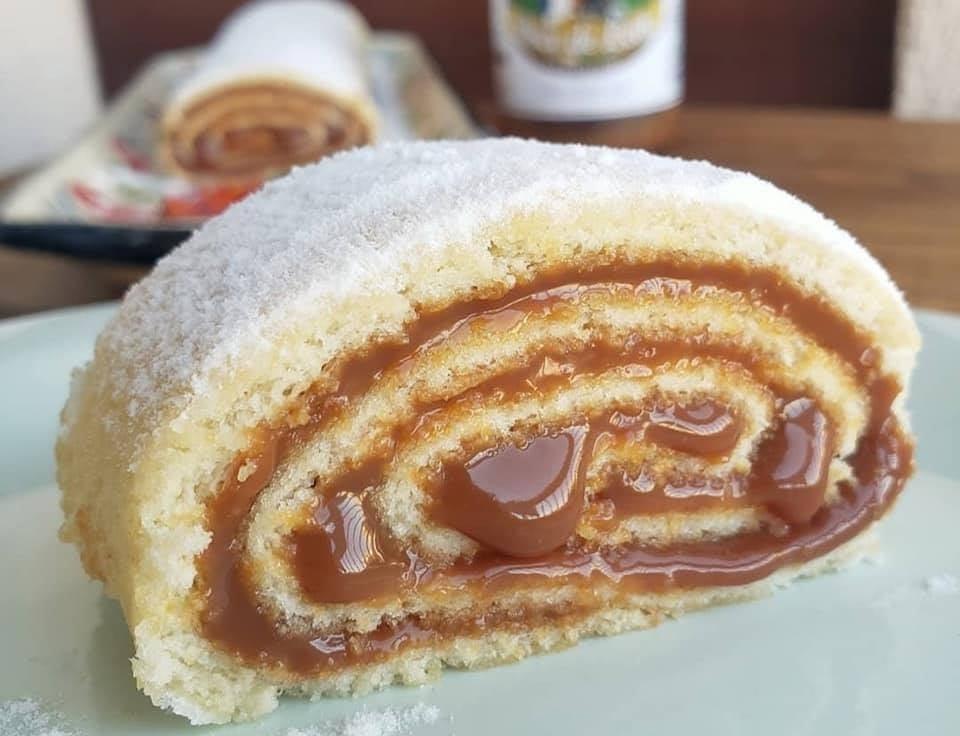 Ingredients
The most important thing about this recipe is that it is moist and easy to roll, whether you make 
4 eggs
40g of sugar
20g of honey
40g of wheat
350g of dulce de leche
powdered sugar
Preparation mode:
Beat the eggs with the sugar and honey for approximately 12 minutes.
Add the sifted wheat and beat just a few more seconds until just incorporated.
Pour the dough into a rectangular shape with oiled parchment paper (or silpat).
Bake in a preheated oven at 200°C until lightly golden (it's quite fast).
Let it cool.
Turn the dough into a cloth with sugar and pass the dulce de leche.
Roll up with the help of the fabric.
Transfer to a plate and sift with icing sugar.