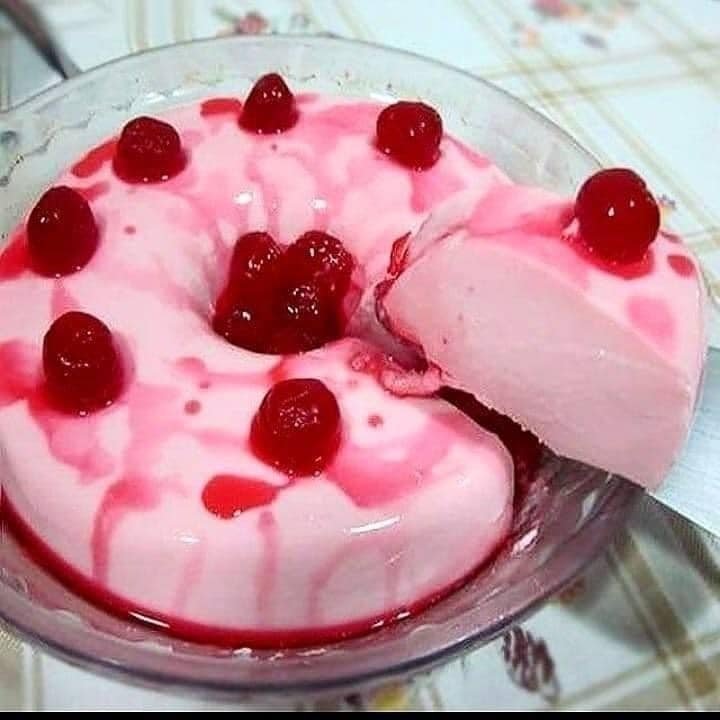 Ingredients:
2 packets of strawberry gelatin
300 ml of hot water
1 can of condensed milk
1 can of milk (use the measure of condensed milk)
1 box of cream
Preparation mode:
.
Add the gelatin to the water and mix well until everything dissolves.
Then pass this mixture to the blender and add the condensed milk, milk and cream.
Beat for 2 minutes or until it is quite homogeneous.
Pour this mixture into a mold greased with oil and take it to the fridge for 3 hours.
TIP: By greasing the mold with oil, the pudding is much easier to unmold and does not take on an oily taste.
Develop and decorate with fruits in syrup or as you prefer.