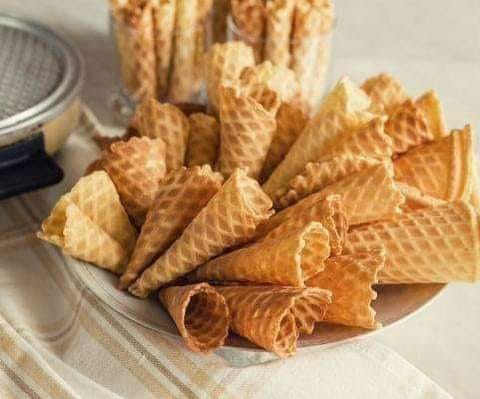 Ingredients:
2 cups flour
a cup of sugar
2 egg whites
whole egg
A tablespoon of vanilla
100 grams of butter at room temperature
A quarter of a spoonful of baking powder
How to prepare :
Beat the butter with the sugar well until the sugar disappears.
Add the egg whites, egg and vanilla, and whisk well, until we get a homogeneous texture.
Add the flour with baking powder and mix well, and a little milk or water can be added if the texture is thick.
An appropriate amount is taken and distributed in the waffle maker and left until it matures and wrapped immediately before drying.
Leave to cool and put ice cream in it and serve.