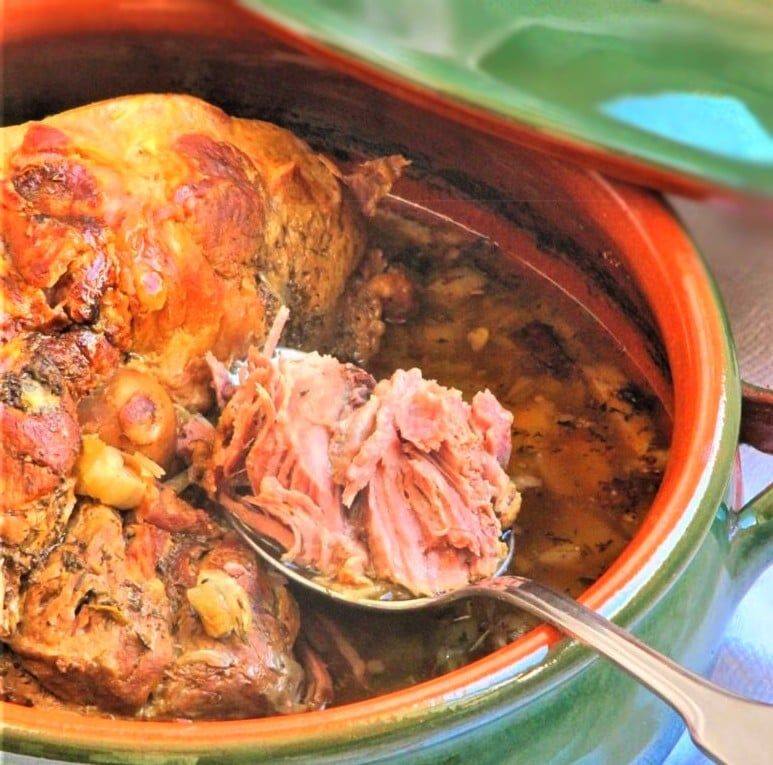 Ingredients
60 cl of white wine
1 onion
1 stopover
2 cloves garlic
1 bouquet of garni
(leek, rosemary, thyme, bay leaf, parsley)
2 carrots
Chicken broth
Salt pepper
goose grace
For a leg of 2 kg
1 bottle of white wine
1 bouquet of garni
3 carrots
1 large onion
1 stopover
3 cloves of garlic
Chicken broth
Salt pepper
goose grace
For 1 shoulder of lamb
Spoon lamb preparation:
Arrange the Meat in a large platter.
Peel and cut carrots, shallot, garlic and onion, prepare the bouquet garni, add all the ingredients to the dish with the meat, add white wine.
No salt in the marinade so as not to bleed the meat. Pepper well.
The lender, marking the drained meat in the hot goose fat, then replace the lamb in the casserole dish with all the marinade, complete with the broth and the salt.
For finish
Cover and cook for at least 5 hours at 150° in return, basting the meat regularly. Serve with potatoes and carrots.