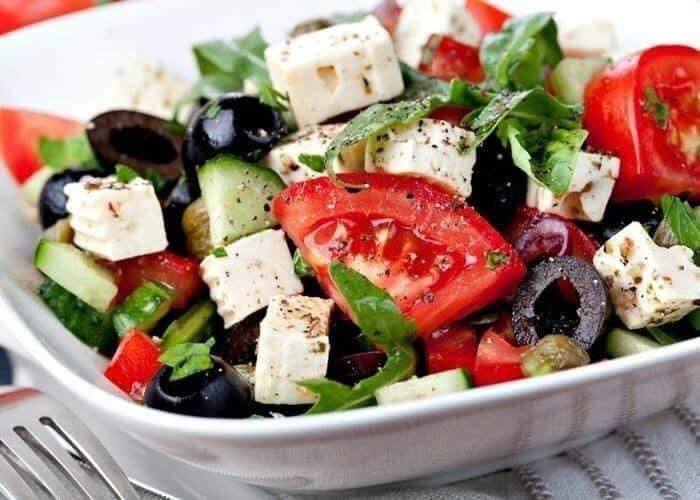 INGREDENTS
4 medium red tomatoes
2 small cucumbers
20 black olives
100 g of feta or fresh cheese
oregano
Sal Maldon
To make the olivade
10 black olives 150 ml olive oil
PREPARATION
In a glass of toormix we add the 10 boneless black olives with the oil, we grind well and leave to rest.
Wash and cut the tomato into quarters. We booked in a bowl
Peel the cucumber and cut into quarters. Add to bowl and mix.
Location in 4 plates. We placed the tomato and the cucumber distributed. Break up the feta cheese.
We add 5 olives per plate, season with Maldon salt.
We fed with the previously reserved black olivade.