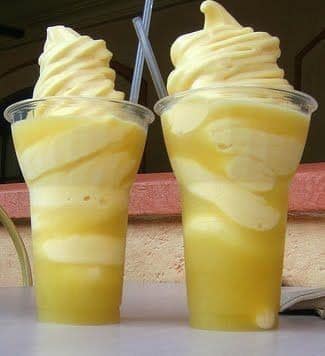 Ingredients:
2 cans (20 oz. each) DOLE crushed pineapple
2 tbsp. lemon juice
2 tbsp. lime juice
1/3 cup sugar
1 1/2 cups heavy whipping cream
Instructions:
-Drain pineapple: reserve 2 tbsp. juice.
-Set aside.
-Place pineapple, lemon juice, lime juice, sugar and reserved pineapple juice in blender.
-Cover and blend until smooth.
-Pour into two 1-quart freezer zipped bags.
-Store bags flat in freezer.
-Freeze 1 1/2 hours or until slushy.
-Stir pineapple slush gently into whipped cream until slightly blended in large bowl.
-Return to freezer until completely frozen, about 1 hour and serve.