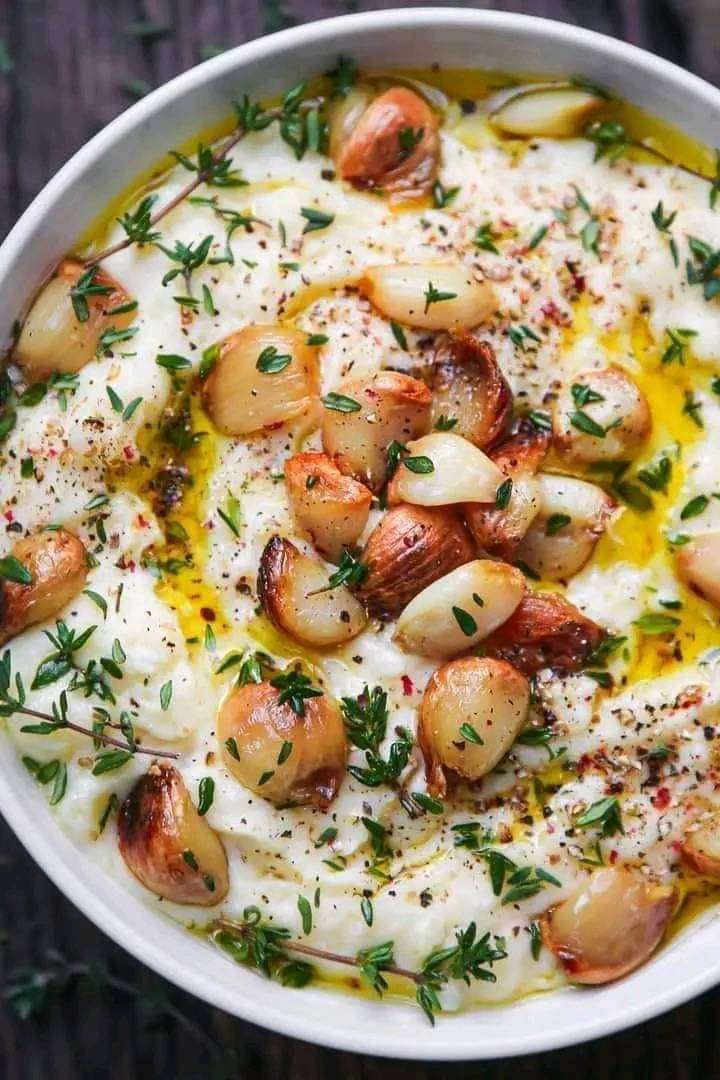 Mashed Potatoes with Roasted Garlic are creamy and flavorful, with a smooth finish and rich texture. It's an easy-to-make side dish to accompany any main course and a great side for a special occasion or holiday. Made with simple ingredients found in any pantry!
potatoes with roasted garlic
Prep Time:15minutes minutes
Cook Time:45minutes minutes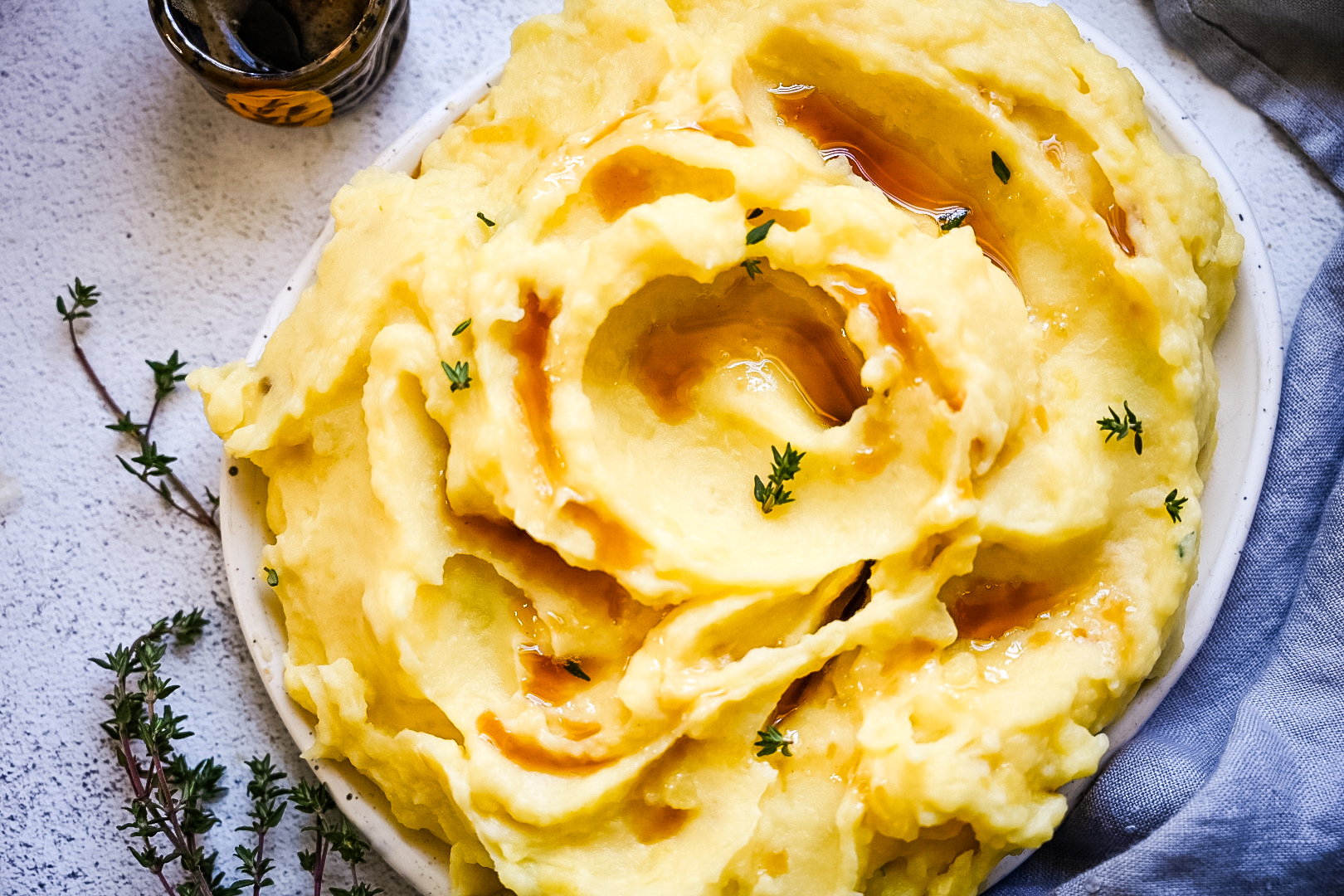 1 tablespoon olive oil for roasting
3 tablespoons olive oil for serving
3 pounds Russet potatoes or use Golden Yukon (peeled and quartered)
1 cup Parmesan cheese shredded
4 tablespoons butter salted
3 tablespoons fresh thyme
black pepper freshly ground
Slice off the top portion of the garlic heads and scrape out loose leaves.
Place garlic heads on a piece of foil, sprinkle the exposed garlic cloves with olive oil. Wrap with foil.
Roast for about 45 minutes in the preheated oven at 400 F.
Once the garlic is cool, squeeze out the garlic cloves.
Pour 3 tablespoons of olive oil into a small bowl and add squeezed-out garlic cloves to the bowl with olive oil.
While the garlic is roasted in the oven, prepare the mashed potatoes. Peel the potatoes and slice them into quarters.
Add peeled and sliced potatoes to a big pan with cold water (water should sit 1 or 2 inches above the potatoes). Bring to boil. Boil on high or medium-high heat for about 15 or 20 minutes. The potatoes are done when you can easily pierce them with a fork. Do not overboil.
Drain all water really well. That's important.
Add potatoes to a large bowl and mash them with your favorite mashing instrument.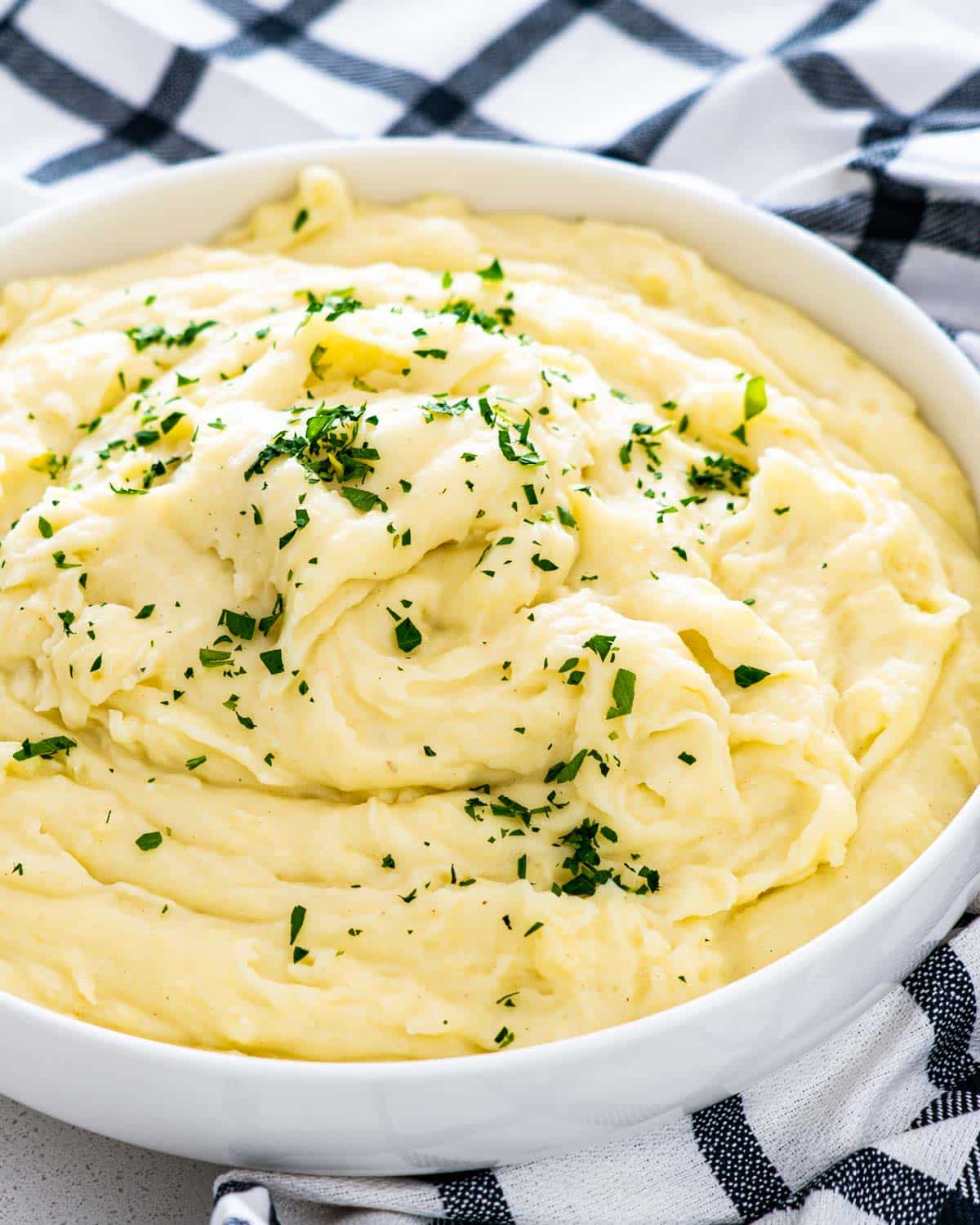 In the same (now empty) pan that you just used to boil the potatoes, add heavy cream. Add back the mashed potatoes from the bowl – the po