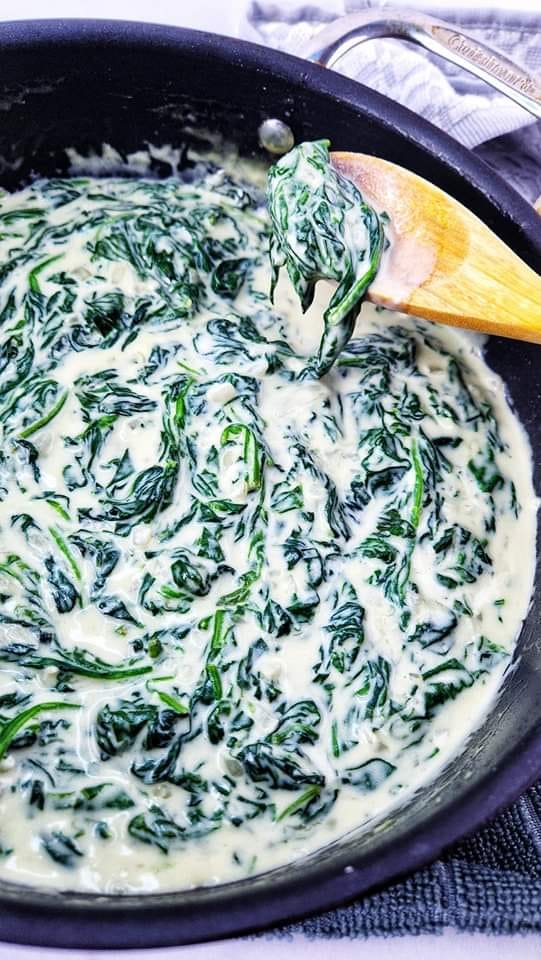 1 pound fresh spinach, washed and trimmed
2 tablespoons all-purpose flour
Nutmeg (optional, for added flavor)
Bring a large pot of salted water to a boil.
Add the spinach and blanch for about 2 minutes until wilted.
Drain the spinach and rinse under cold water to stop the cooking process. Squeeze out any excess water from the spinach and roughly chop it.
In a large skillet or saucepan, melt the butter over medium heat.
Add the flour and whisk continuously for about 1 minute to cook off the raw taste of the flour.
Slowly pour in the milk while whisking constantly to avoid lumps.
Continue whisking until the mixture thickens and comes to a gentle simmer.
Add the chopped spinach to the skillet and stir to combine with the creamy sauce. Cook for 2-3 minutes until heated through.
Season with salt, pepper, and a pinch of nutmeg if desired.
Taste and adjust the seasonings according to your preference.
Remove the creamed spinach from heat and serve warm as a side dish.