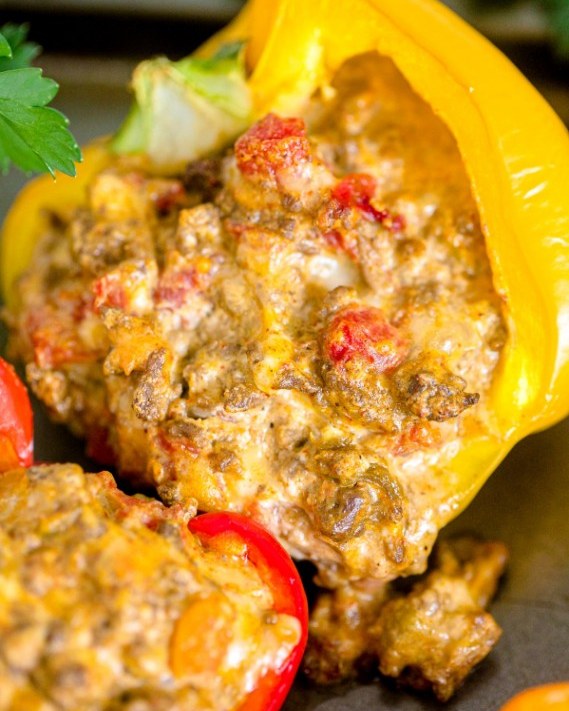 Ingredients:
4 Bell Peppers (Yellow, Red, Orange)
1 lb Ground Beef
1 packet Taco Seasoning
8 oz Cream Cheese, softened
1 tbsp Garlic Powder
10 oz Rotel (1 can)
1 cup Cheese (Colby Jack), shredded
Instruction:
Preheat your oven to 350 degrees F.
Brown the ground beef and drain grease, then return to the pan. Add taco seasoning, garlic powder, and Rotel, stirring together over low heat until combined. Set aside to cool to about room temperature.
Slice each bell pepper in half and remove the core and seeds.
Add your cubed, softened cream cheese to a large bowl and beat on medium speed with a handheld mixer until whipped. Add your shredded cheese to the bowl and beat in.
Pour your beef mixture into the cream cheese mixture and fold together with a wooden spoon or hard spatula.
Place all of your bell peppers open side facing up on a baking sheet.
Evenly distribute the meat and cream cheese filling between all bell pepper halves and bake for 20-25 minutes.