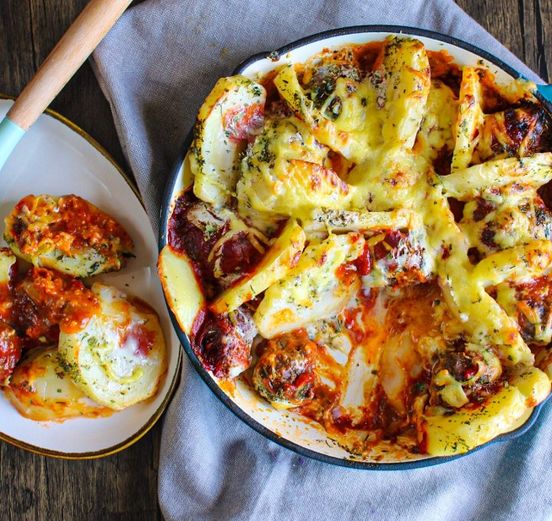 •100 grams of parmesan cheese
•150 grams of shredded cheese
1.
Finely chop the leek and parsley.
2. In a mixing bowl, combine the minced meat, chopped leek, chopped parsley, one egg, grated Parmesan cheese, salt, pepper, and a slice of bread soaked in water and squeezed.
3. Mix all the ingredients together until well combined.
4. Form small meatballs from the mixture.
5. Roll the meatballs in flour and then dip them in beaten eggs.
6. Fry the meatballs until they're golden brown and set them aside.
7.
Peel and thinly slice the potatoes.
8. Boil the potato slices in salted water until they're just tender.
10. Preheat your oven to 180°C (350°F).
11.
In an ovenproof dish, layer the boiled potato slices.
12. Place the cooked meatballs on top of the potatoes.
13. Sprinkle shredded cheese evenly over the meatballs and potatoes.
14. Bake in the preheated oven for about 15-20 minutes or until the cheese is bubbly and golden.
15. Serve hot and enjoy your potatoes with meatballs and cheese!