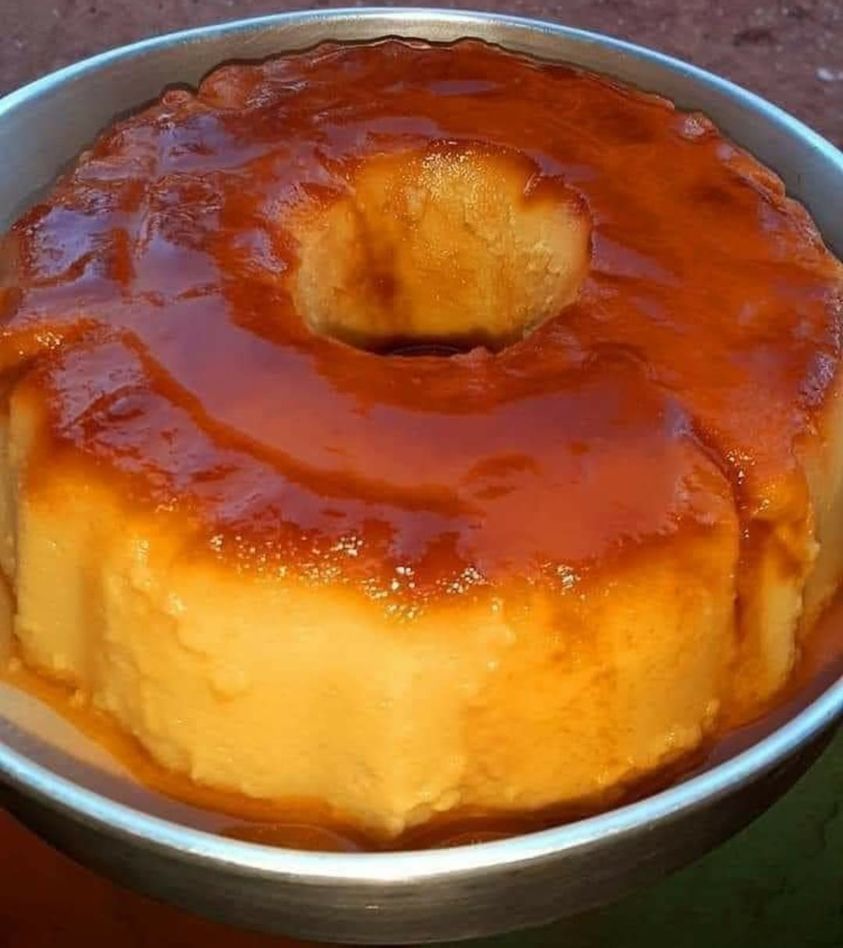 Ingredients:
– 570 grams of bread
– 2 eggs
– 1 cup of sugar
– 1 teaspoon vanilla
– 1/8 cup melted butter
– 2 cups of milk
– 1 teaspoon of cinnamon
– 100 gr of raisins (optional)
For the caramel:
– 1 cup of sugar
– 1/2 cup of water
Preparation:
– To make the caramel, place the sugar and water in a pot and cook without stirring much until it is golden brown. Caramelize the mold.
– On the other hand, soak the bread (cut into cubes) with the milk for at least one hour in the refrigerator.
– Separately, beat the eggs with the sugar until foamy.
– To the bread mix add the beaten eggs, melted butter, vanilla, cinnamon and raisins.
– Pour into the caramel mold and bake at 350F for approximately half an hour or until a stick inserted comes out clean.