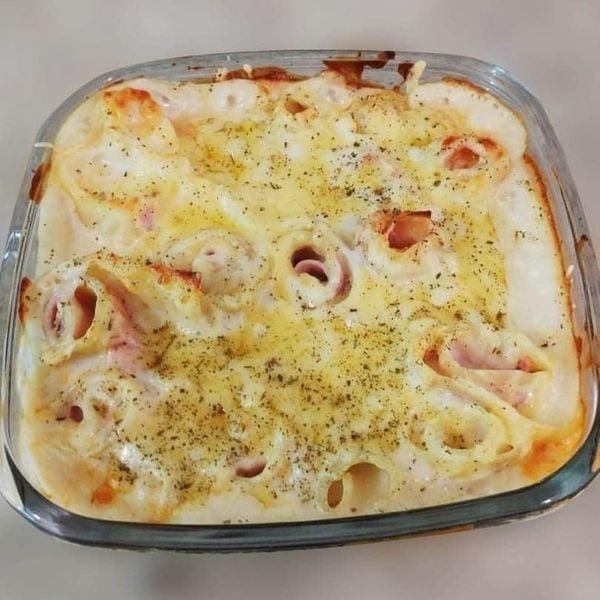 – Ingredients:
200 g fresh lasagna pasta

100 g mozzarella cheese

100 g cooked ham

300 g bolognese sauce

100 g grated parmesan

80 g cream cheese
⠀
– Directions:
In a baking dish place half of the bolognese sauce and arrange to make a layer. Set aside.
Cook the lasagna pasta according to instructions
Roll out the lasagna pasta on a surface. Cover the lasagna noodles with a layer of mozzarella cheese and another layer of cooked ham.
Roll out like a roll and cut to size two to three fingers wide.
Place the rondellis on top of the sauce in the baking dish.
Mix the remaining bolognese sauce with the cream cheese.
Top the rondellis with the tomato sauce and cream cheese mixture. Finish with grated parmesan cheese. Bake in the oven for 20 minutes or until the cheese is melted and the parmesan is au gratin