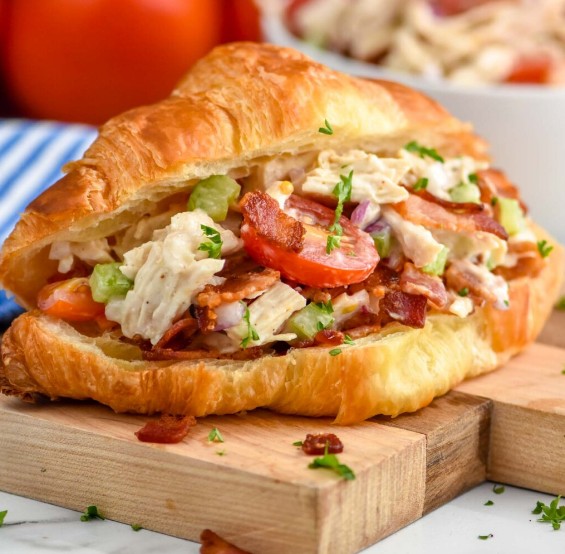 Ingredients:
3 cups Cooked Chicken, chopped

1 pound Bacon, diced and cooked until crisp

1 cup Cherry Tomatoes, cut in half

½ small Red Onion, diced small

2 stalks Celery, diced

½ cup Mayonnaise

1 tablespoon Lemon Juice

½ teaspoon Salt

½ teaspoon Garlic Powder

½ teaspoon Onion Powder

¼ teaspoon Black Pepper
Instruction:
In a large bowl, combine the cooked chicken, crispy bacon, cherry tomatoes, red onion, and celery.
In a separate small bowl, whisk together the mayonnaise, lemon juice, salt, garlic powder, onion powder, and black pepper. Adjust salt and pepper to taste, starting with a little.
Stir the prepared dressing into the main ingredients until well combined.
The salad can be served immediately or stored in an airtight container in the refrigerator for 3 to 5 days. If the salad sits out for more than 2 hours, the leftovers should be discarded.