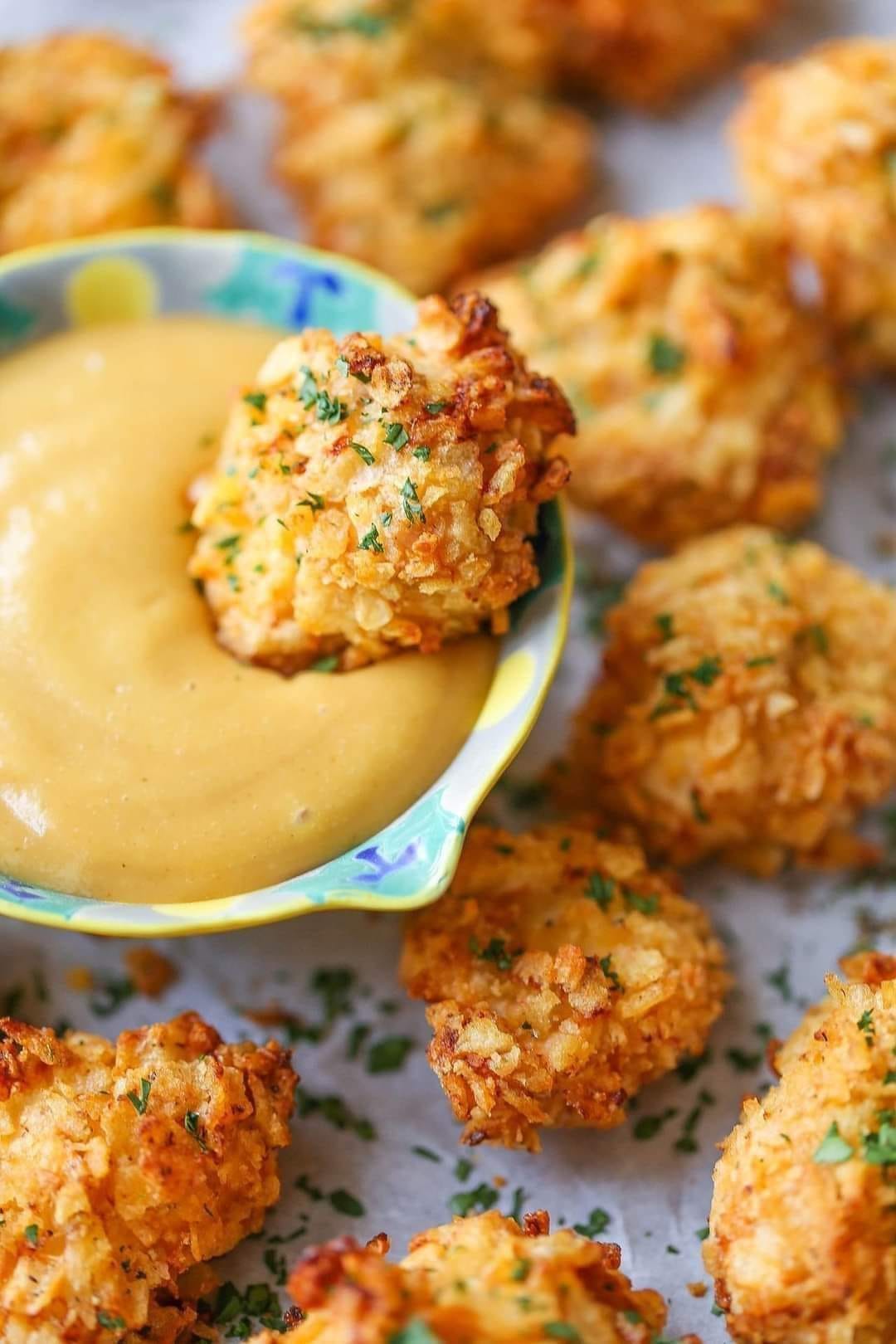 Baked Popcorn Chicken – A healthier alternative to the deep-fried version with the best crispy potato chip crust!! No one will believe that this is baked!
INGREDIENTS:
1 1/2 pounds boneless, skinless chicken thighs, cut into 1-inch chunks

2 cups low-fat buttermilk

3 cloves garlic, smashed

1 teaspoon dried basil

1 teaspoon dried oregano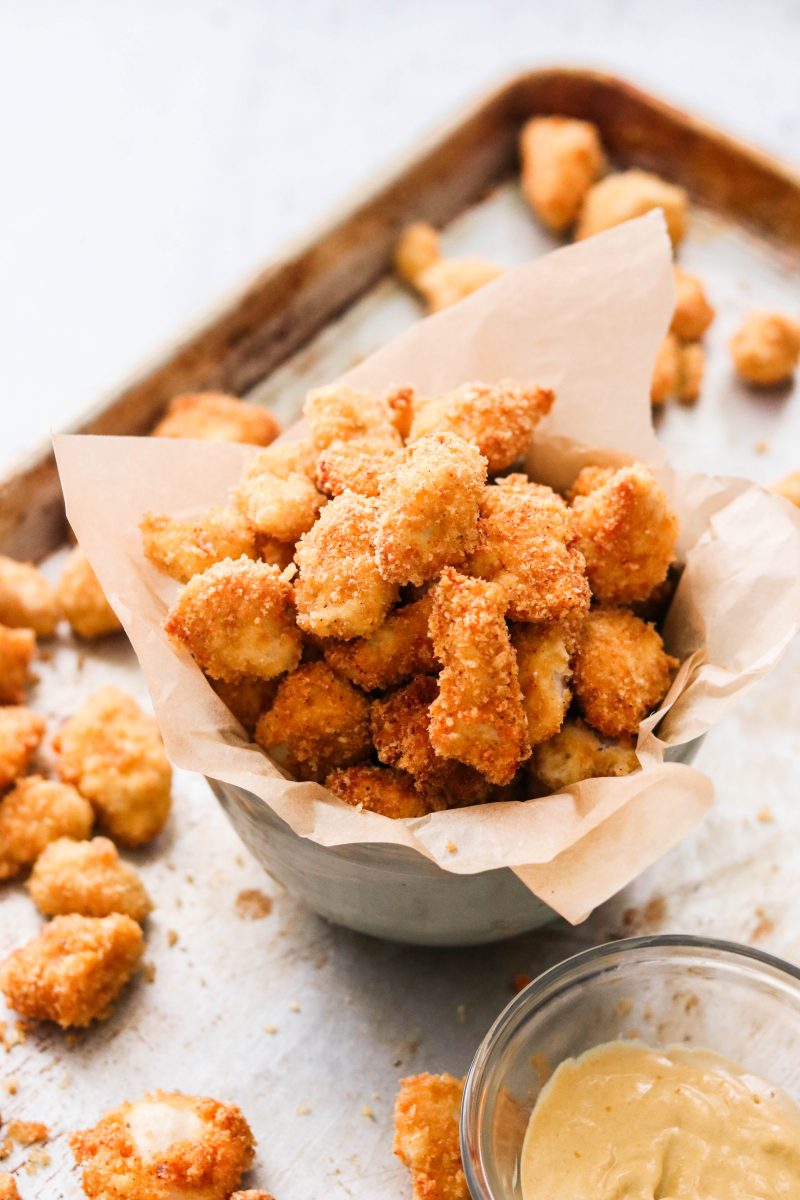 1/2 teaspoon dried thyme

1/4 teaspoon cayenne pepper, optional

Kosher salt and freshly ground black pepper, to taste

3 cups crushed Sour Cream and Onion  Potato Chips

1/4 cup unsalted butter, melted

2 tablespoons chopped fresh parsley leaves
DIRECTIONS: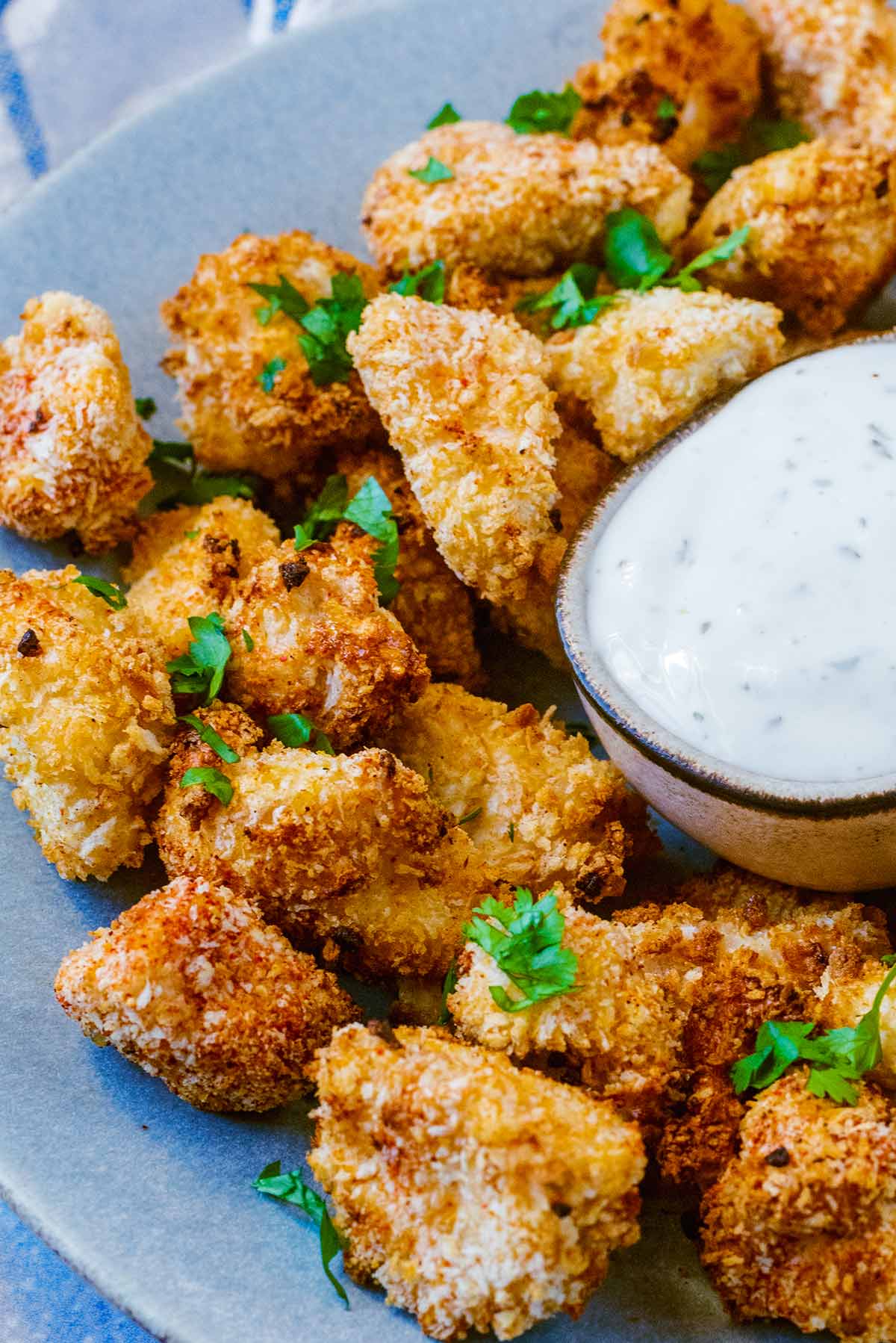 Preheat oven to 400 degrees F. Coat a cooling rack with nonstick spray and place on a baking sheet; set aside.
In a large bowl, combine chicken, buttermilk, garlic, basil, oregano, thyme, cayenne pepper, salt and pepper, to taste; marinate for at least 30 minutes. Drain well.
Working in batches, dredge chicken in crushed potato chips, pressing to coat. Place onto the prepared baking sheet; drizzle with butter.
Place into oven and bake, turning pieces halfway through, until crisp and cooked through, about 20-25 minutes. Serve immediately, garnished with parsley, if desired.