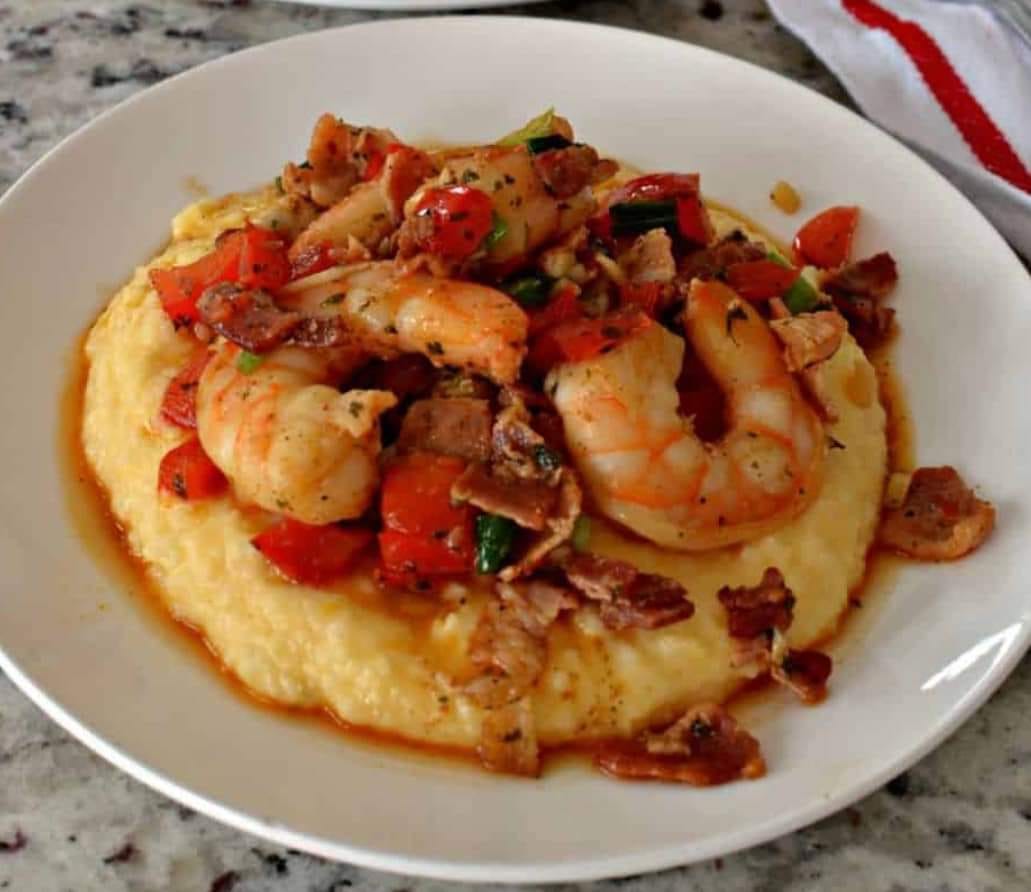 Learn exactly how to make the perfect cheese grits! This easy tutorial will show you how to make the best cream cheese grits recipe that pair perfectly with your favorite shrimp recipe or breakfast dish!
Most of you know by now that we live in the South. And down here, grits are serious. We eat them at every get together, every holiday, every group breakfast…anytime, anywhere, we're eating grits. I actually just had some at a one year old's birthday party!
So since we take our grits pretty seriously, I knew I had to spread the love with all of you. If you have never had good, homemade grits, get ready for a game changing experience. I love using these grits in my Cheesy Shrimp and Grits recipe, or just enjoying them on their own! There's so many ways you can enjoy classic cheese grits!
How to Make the Perfect Cheese Grits
CHEESY GRITS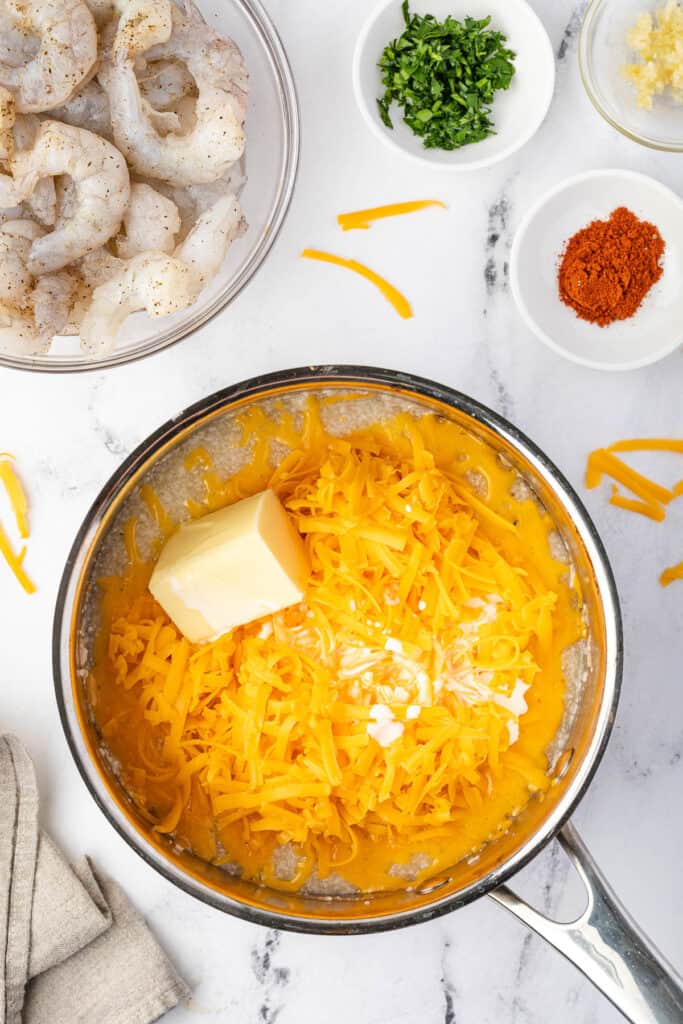 1 cup quick cooking grits

 4 cups water

 1/4 teaspoon salt

 3 tablespoons butter

 2 tablespoons heavy cream

 1 1/2 cups shredded sharp cheddar cheese




Shrimp

 6 slices smoked bacon

 1 pound large shrimp, peeled and deveined

 2 teaspoons Cajun seasoning

 1/8 teaspoon ground cayenne pepper

 1 tablespoon vegetable oil

 1 red bell pepper finely chopped

 3 green onions chopped

 3 cloves garlic minced

 1/4 cup low sodium chicken or vegetable broth

 1 teaspoon Worcestershire Sauce

 2 teaspoons lemon juice
INSTRUCTIONS
1. Bring the water to a boil; add the salt and slowly add the grits. Cover and cook over low heat for 5-7 minutes or until smooth and creamy. Remove from heat, and stir in the butter, cream, and cheddar cheese.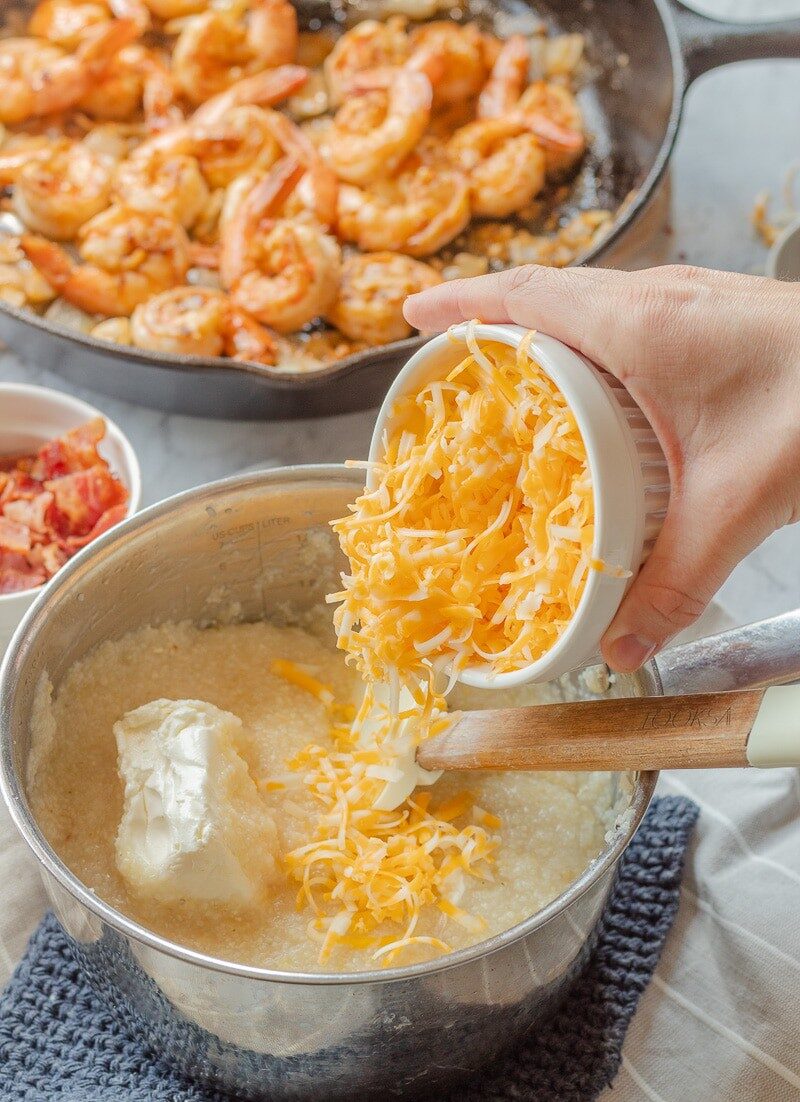 2. In a large skillet over medium heat, cook bacon until crispy. Place on paper towels to drain; reserving bacon grease. Coarsely chop bacon once cooled. Add shrimp to bacon grease over medium heat. Sprinkle with Cajun seasoning and cayenne pepper. Flip the shrimp after one minute, and cook for an additional minute. Remove to a plate.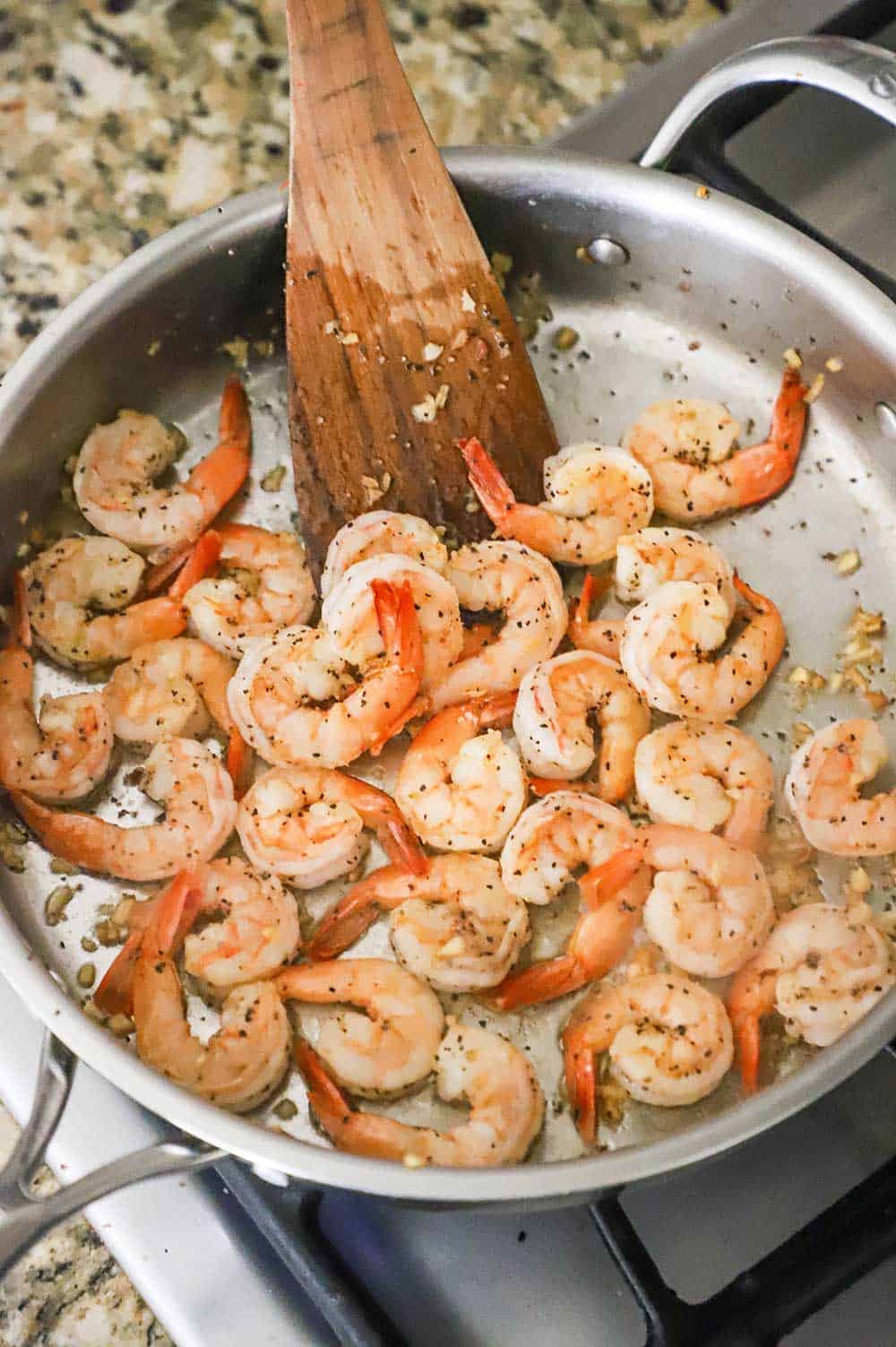 3. Add vegetable oil to a skillet over medium heat. Add red pepper and cook until slightly tender; 2-3 minutes. Reduce heat to medium-low. Add green onions and garlic and cook for 1 minute. Add chicken broth, Worcestershire Sauce, and lemon juice to the skillet, and stir. Return shrimp and bacon to the skillet and heat for 1 minute.
4. Spoon the cheesy grits into a bowl and add the shrimp mixture. Serve immediately.